New York, New York...
I am a huge movies fan and Hollywood blockbuster movies made a huge impact on me and my dreams and to see New York was one of them. Because of my company, I recently made that dream come true. The NYC was awesome!
Trip
We had a long connecting flight from Lithuania to JFK through Helsinki. I have never had a connecting flight before so I was a little bit worried about my luggage dissapearing somewhere in the airport. But everything went well. The plain from Lithuania Vilnius Airport to Helsinki was so small that it made me laugh. In Helsinki we took another flight with a much much bigger plane. It was also the first time I was flying through Atlantic and I have never been is such a huge plane. I was suprised that we got food, drinks, deserts, snacks for free and everyone had a small tv screen in front of them where you could watch the latest movies. It was also strange that stewardess was not so young and pretty but rather ugly with curved teeth but they were kind. And after 8 hours of loooong flight we landed in JFK Aiport. We went almost 20 minutes just to get out of it. Also we got scammed when we took not a yellow taxi but BMW X5 to take us from aiport to hotel. We payed 300$ while the yellow cabs cost only 75$. We didin't knew that back then. The mistake we'll never forget.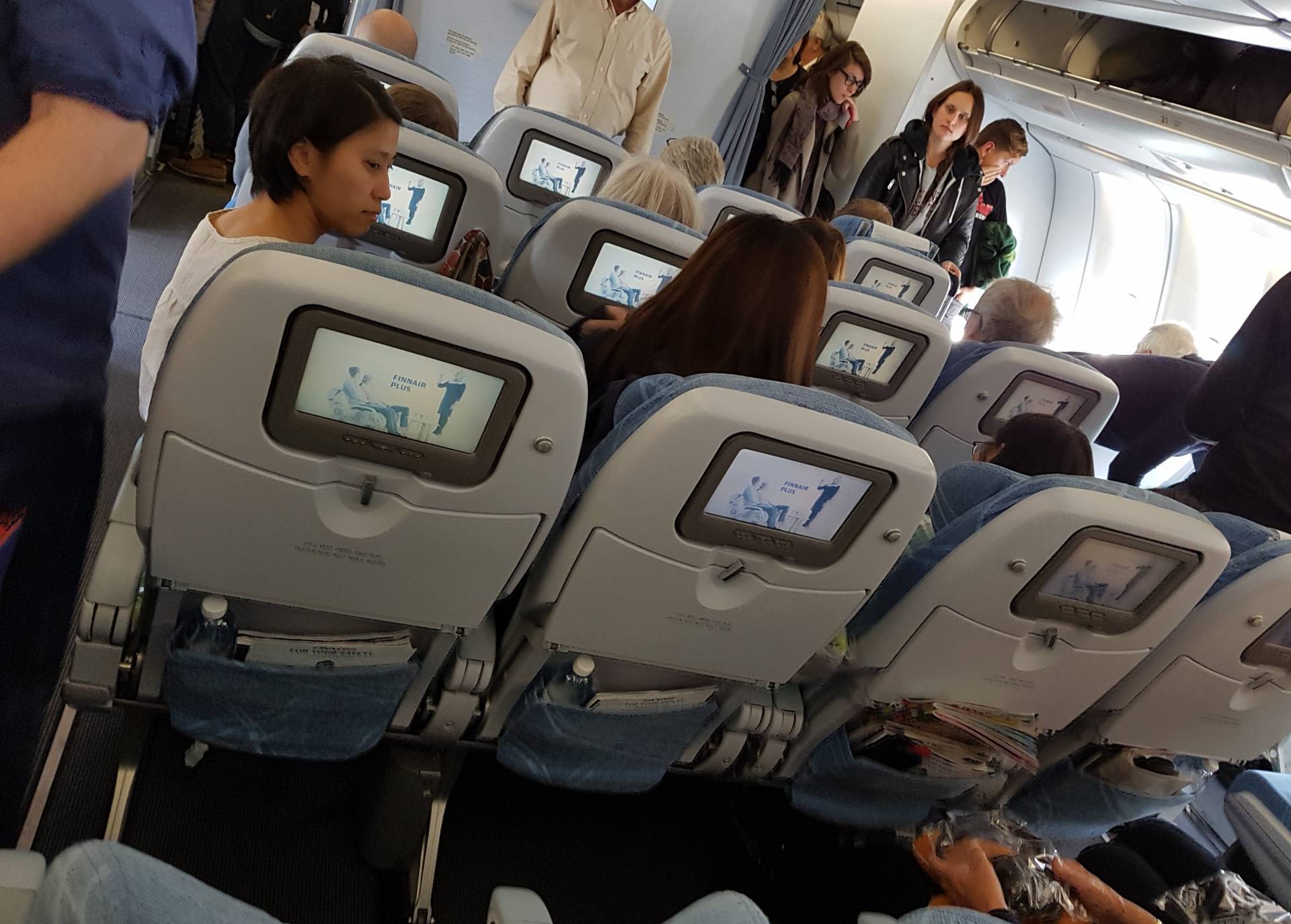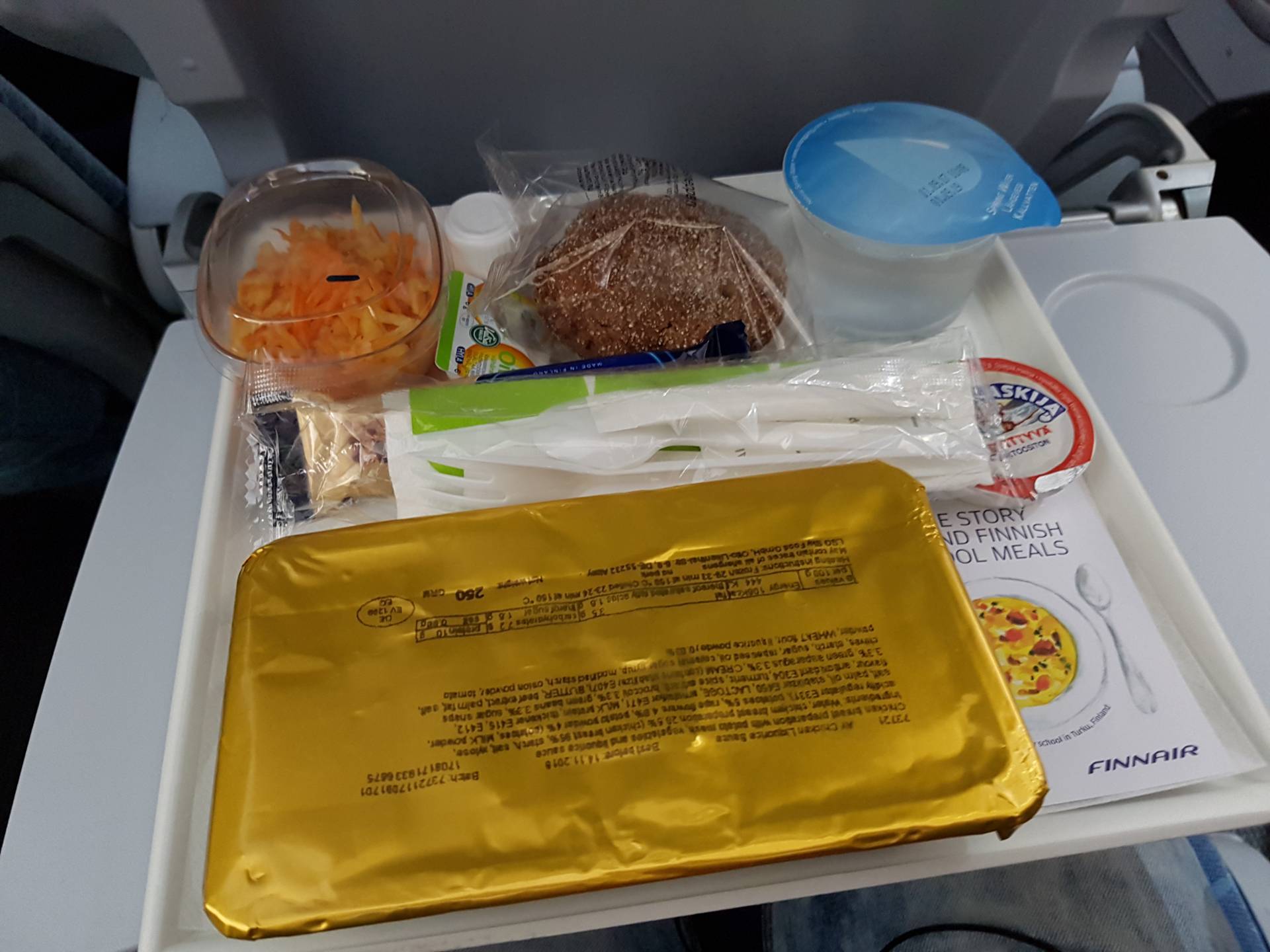 First sight of NYC - Big Apple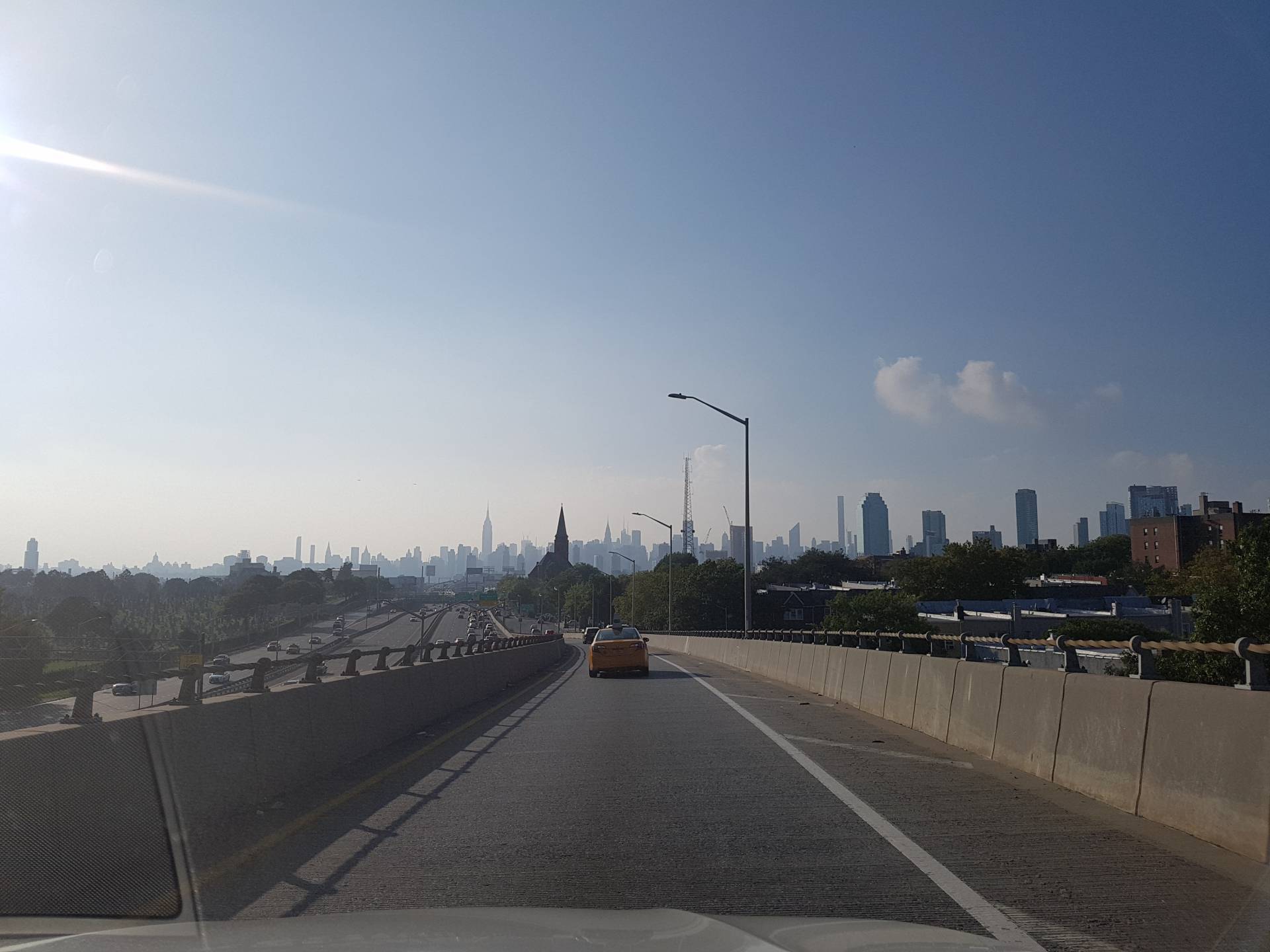 Hotel
ROW NYC was the name of my hotel. It was literally two minutes away from Times Square. It has 28 floors and no windows in the corridors. The room I had was quite awful. It was very small and there was strange smell like there was vommited somewhere. Shower was a tragedy because it was leaking outside. It was nice that I had a safe where I kept my important stuff. But one thing has surpassed everything... The BED. It was so comfy and cozy that it would be a big challenge to get up in the morning. But thanks to jet lag, I was like a new born in the morning, full of energy that I needed to explore the city. The difference between my country and NY time was -7 hours. So you get it why it was so easy for me to wake up. And another thing I always wanted to try is order something through hotel phone line. Something wonderful was about it, I felt the power of control. But I just asked for Wi-Fi password :) Maybe next time guys... Later we had registered at another place through AirBnB but we got canceled during the trip. This made a huge problem because we couldn't find cheaper place so we continued to stay in the same place but in different room for two people. But we where three :) Well this saved us some bucks.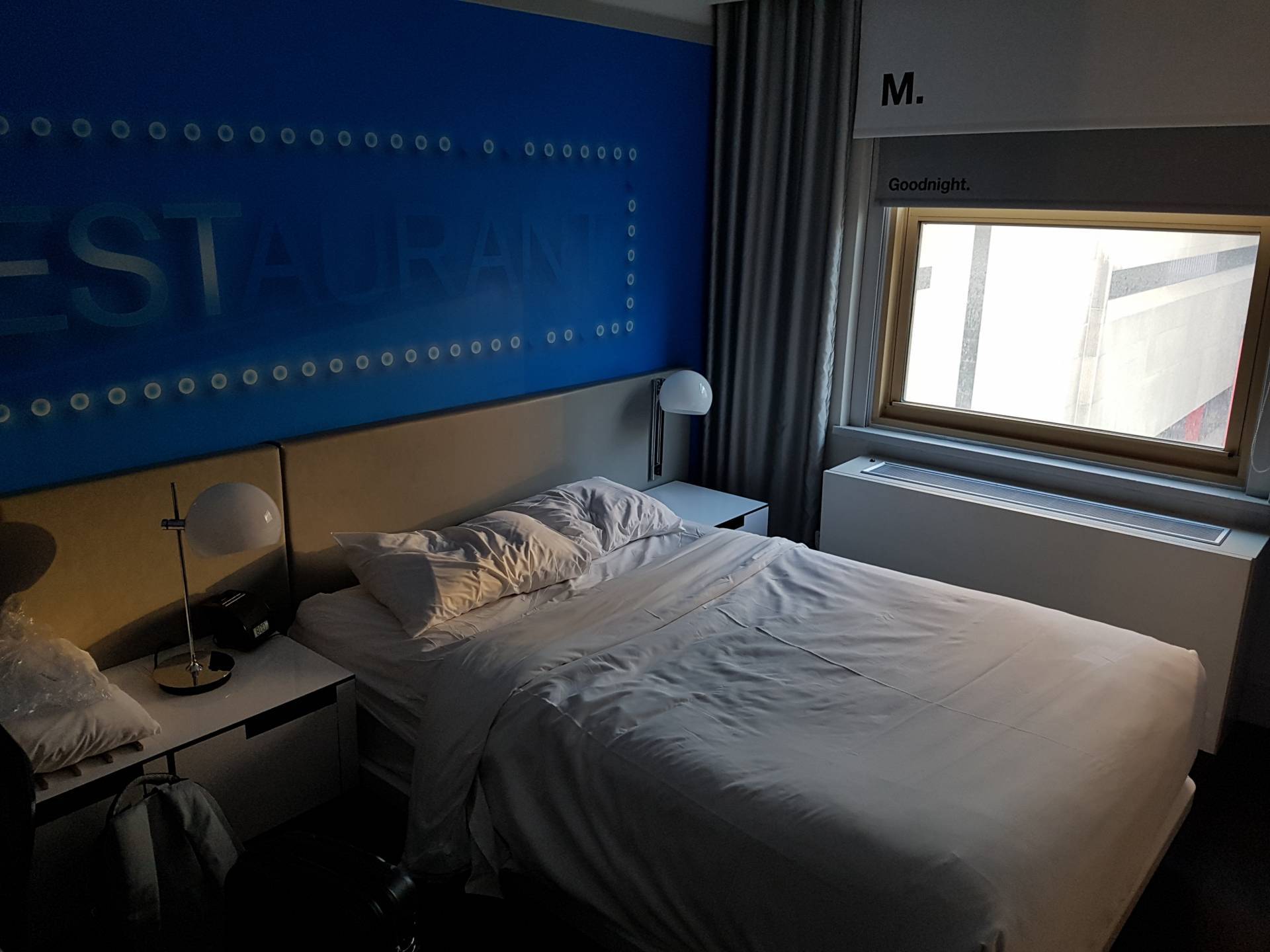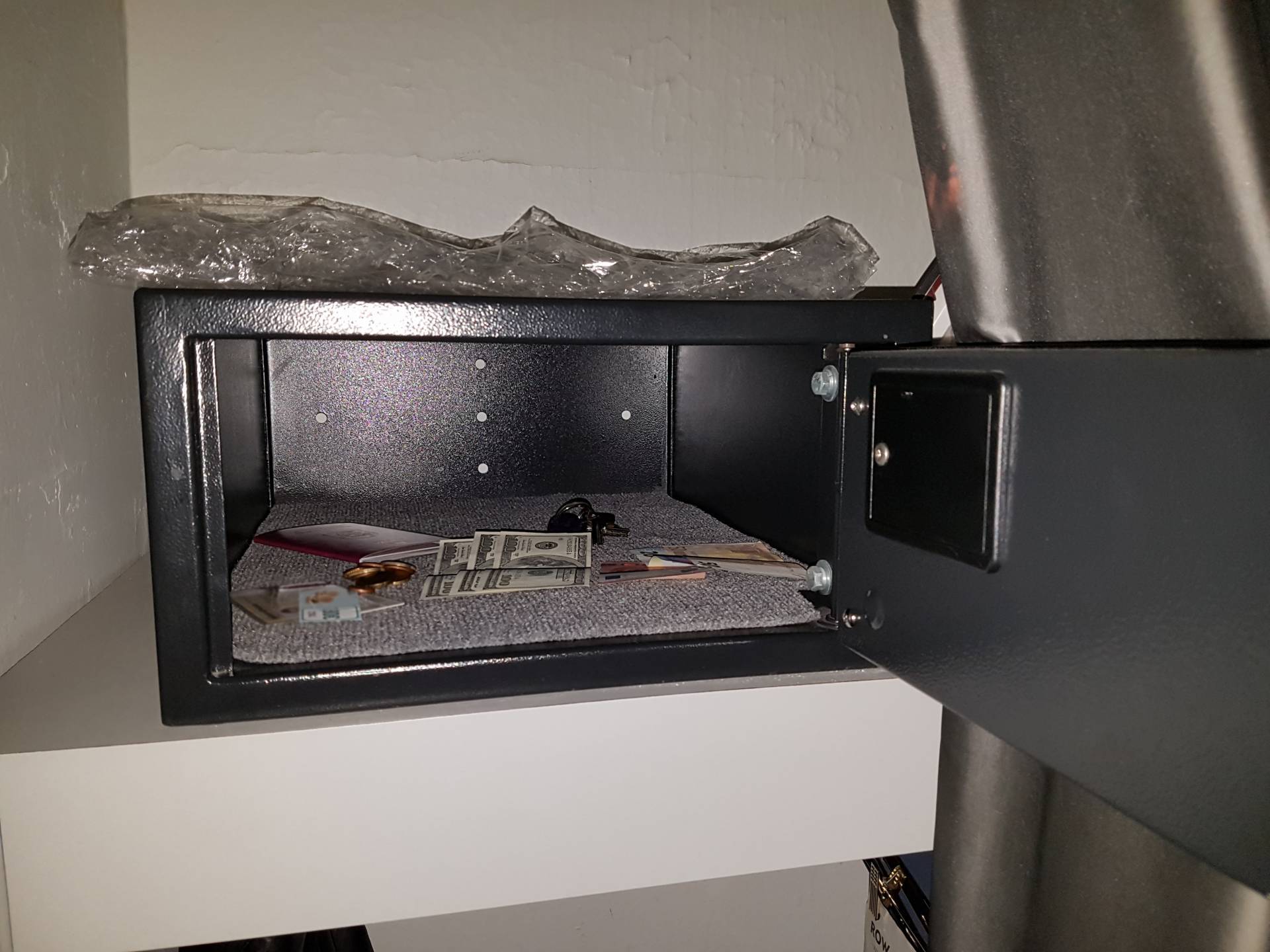 Landmarks
Top of the Rock. It took almost 40 minutes before we got to top but it was worth it. It is so high that even my ears was tightened. The view from the top is absolutely breathtaking.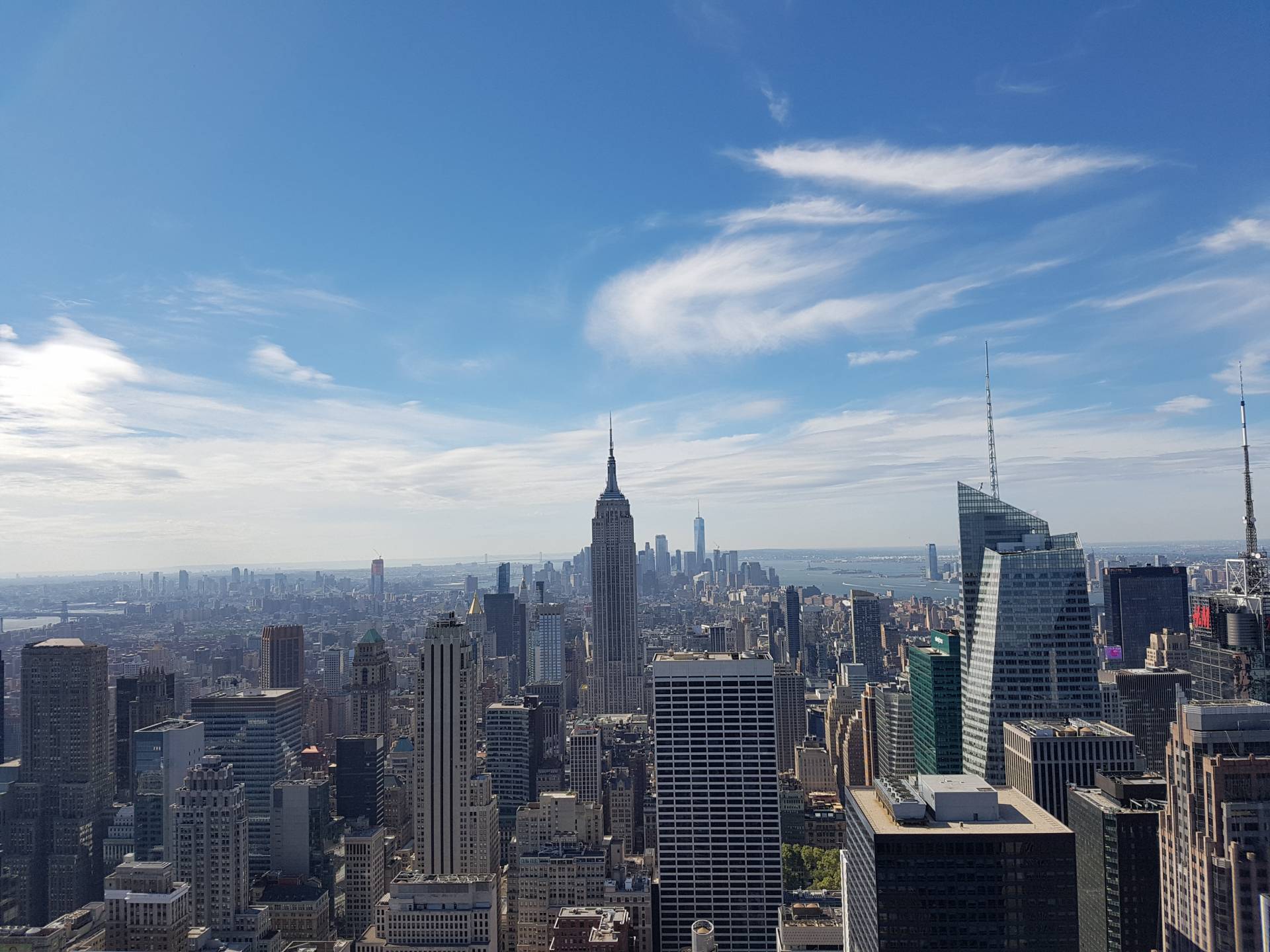 Strange dancing couples. Chineese writtings. Many chineese people. Grandmas playing outside with cards. Kids on the swings. Chineese girls dance repetition in the center of park. Yeah it's China town.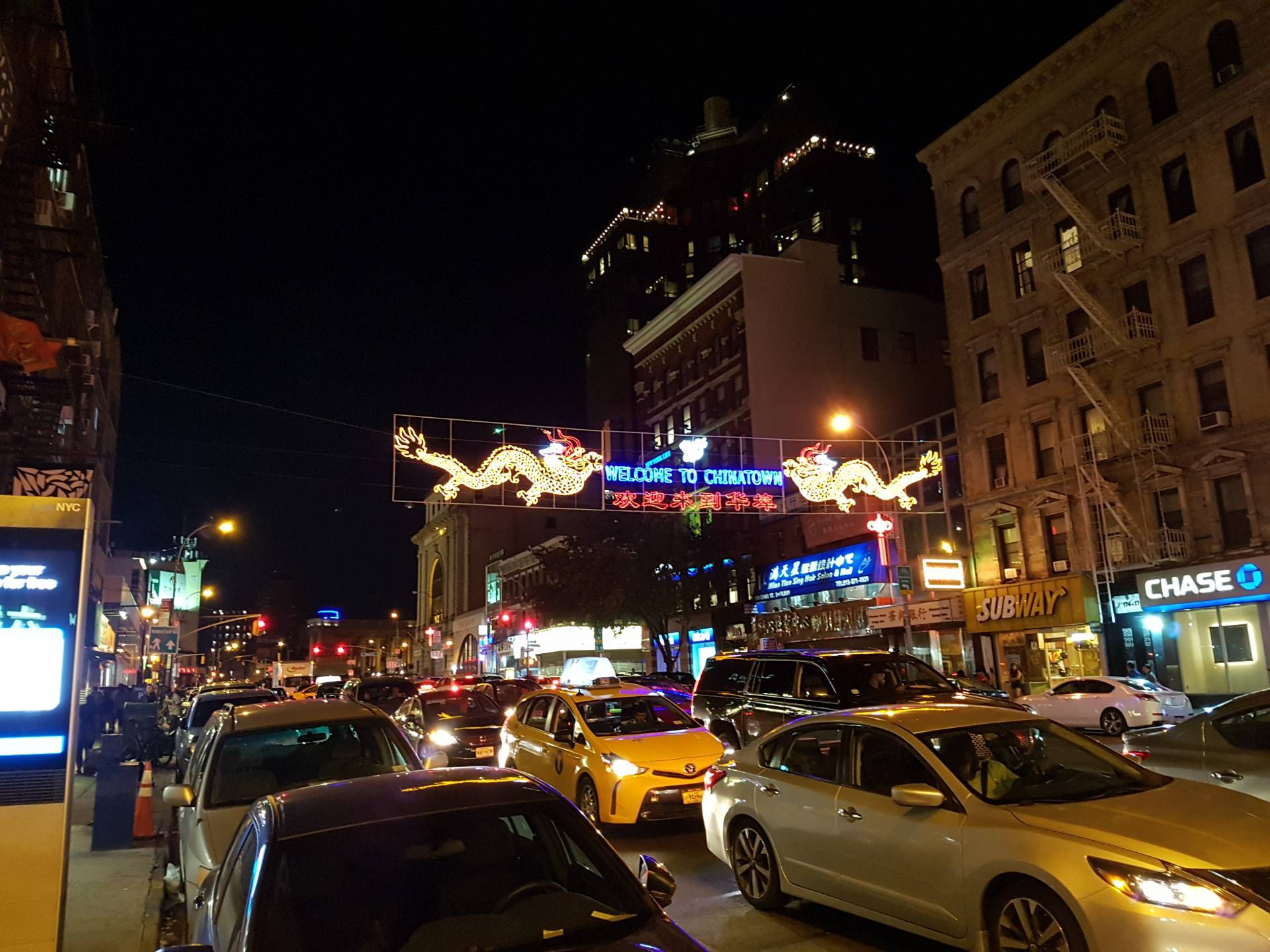 A million people in one place between various restaurants - Little Italy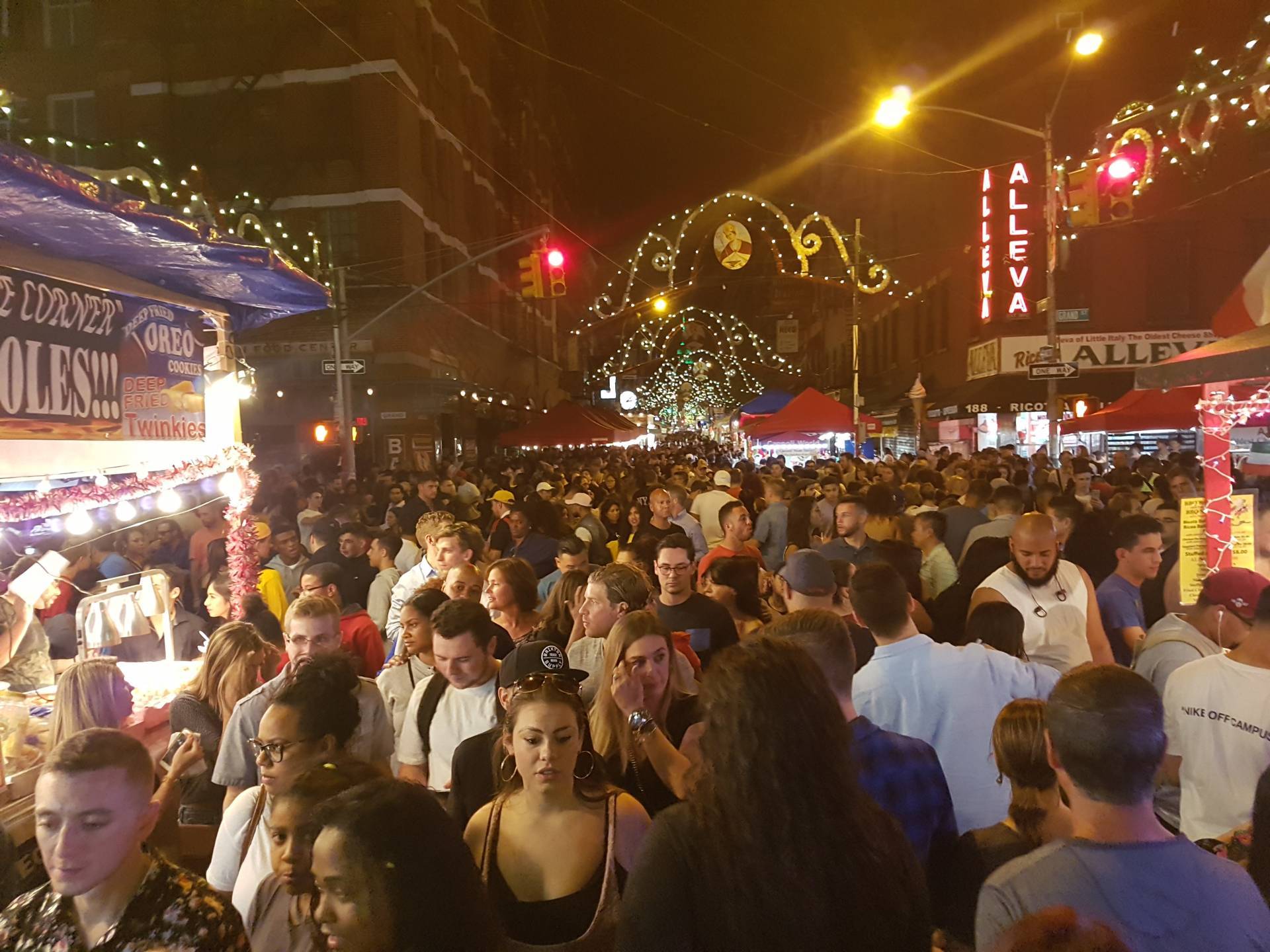 Brooklyn Bridge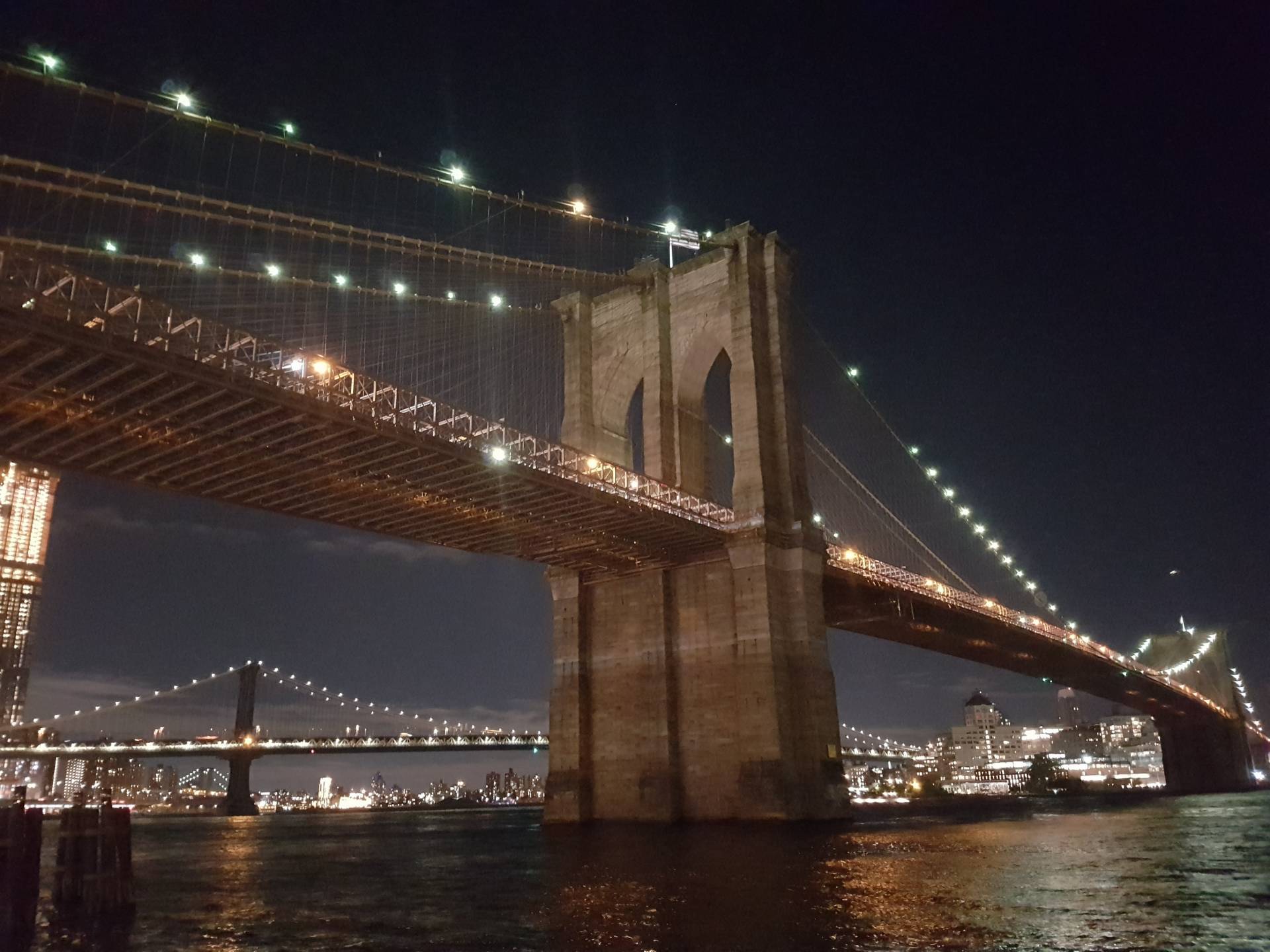 Battery Park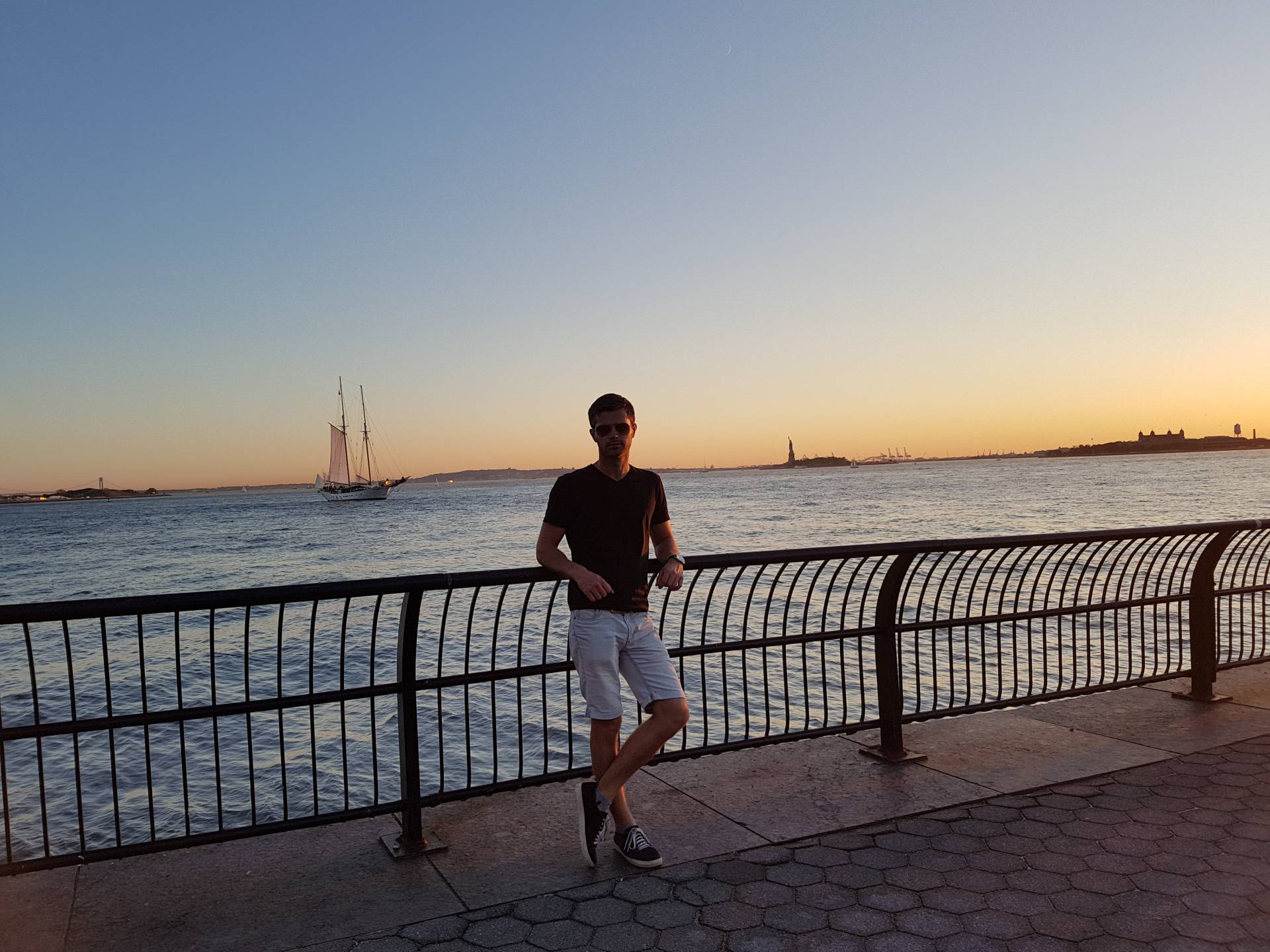 New York Public Library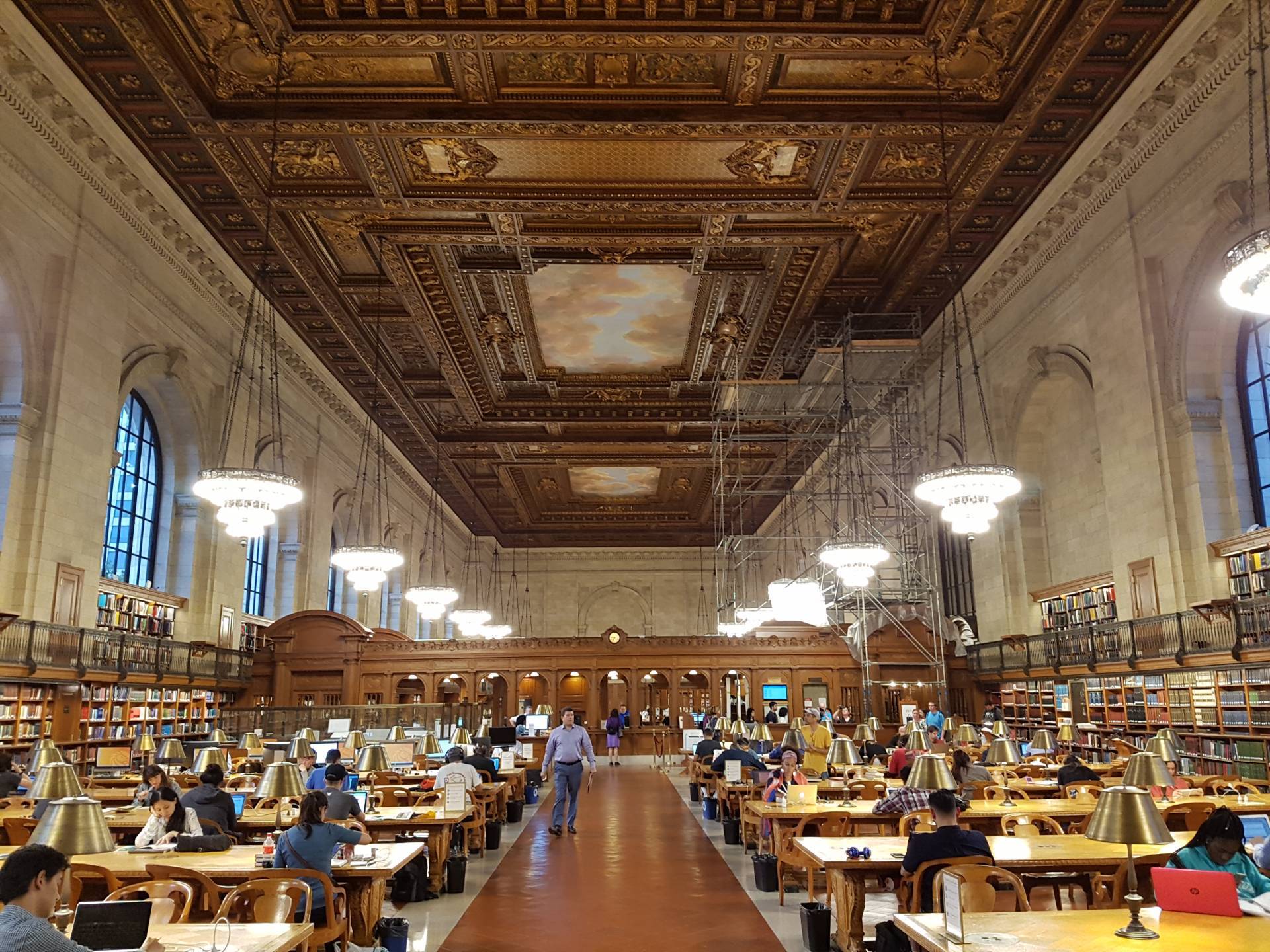 Wall Street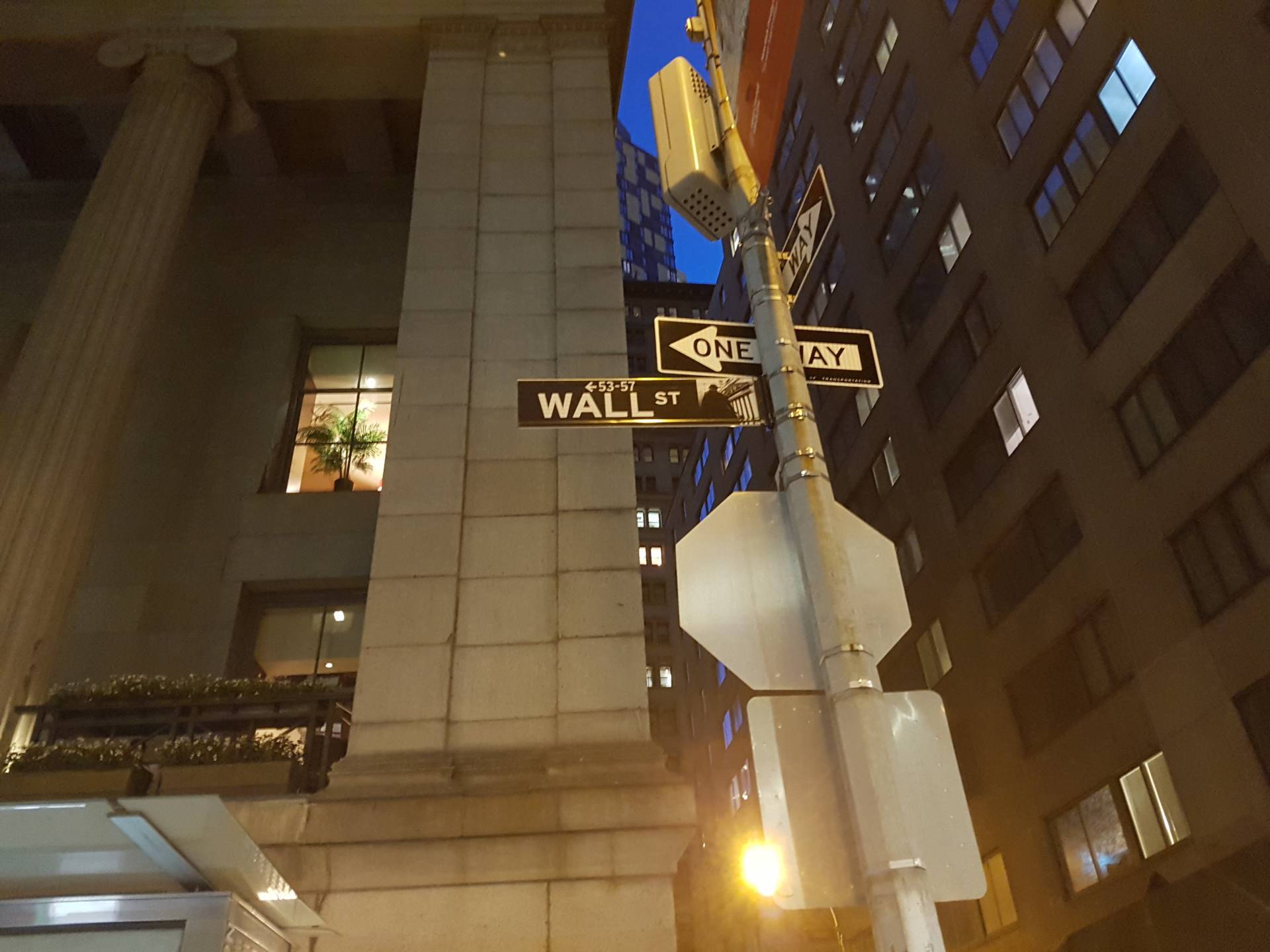 Empire State Building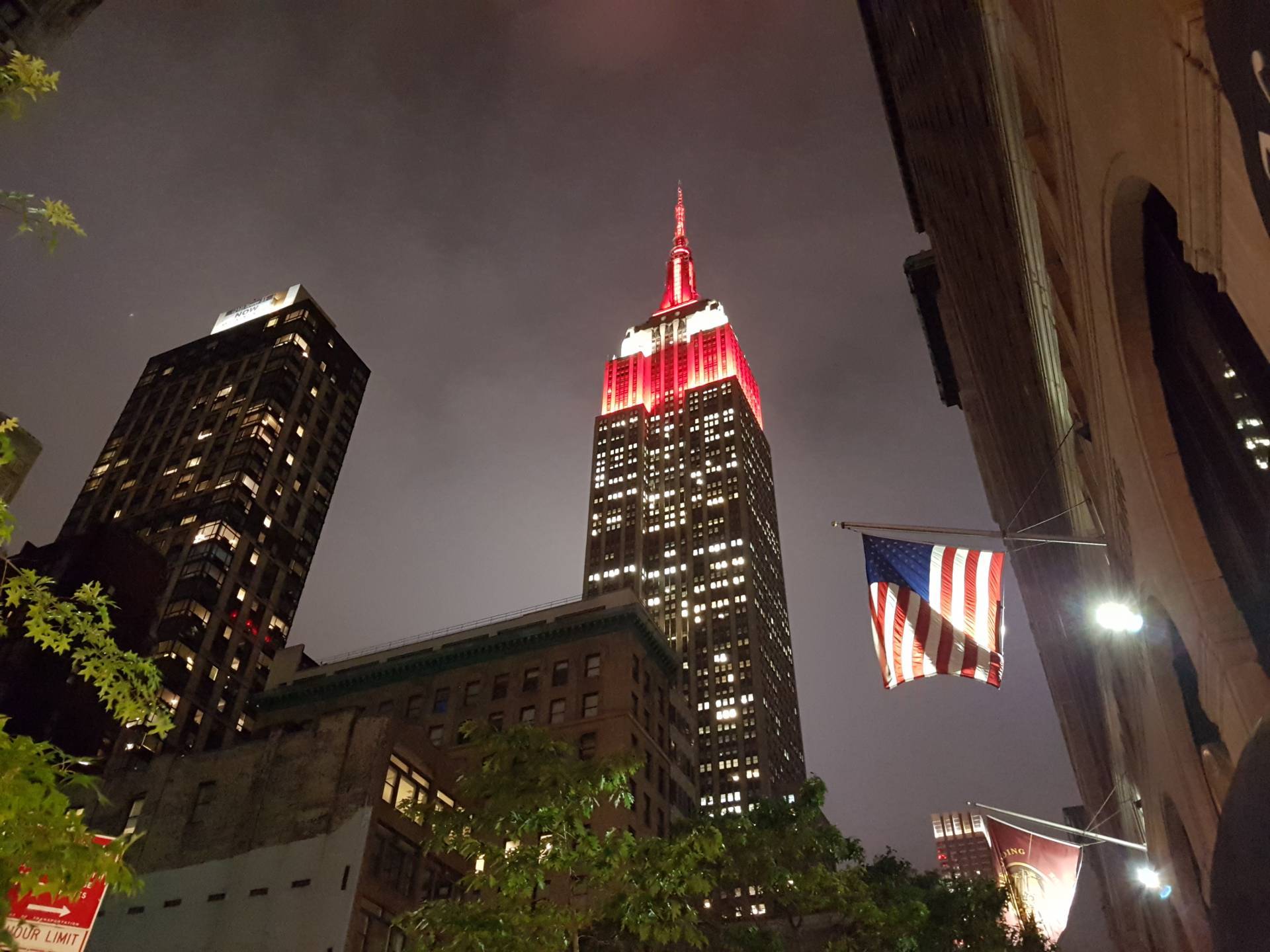 Bar from How I Met Your Mother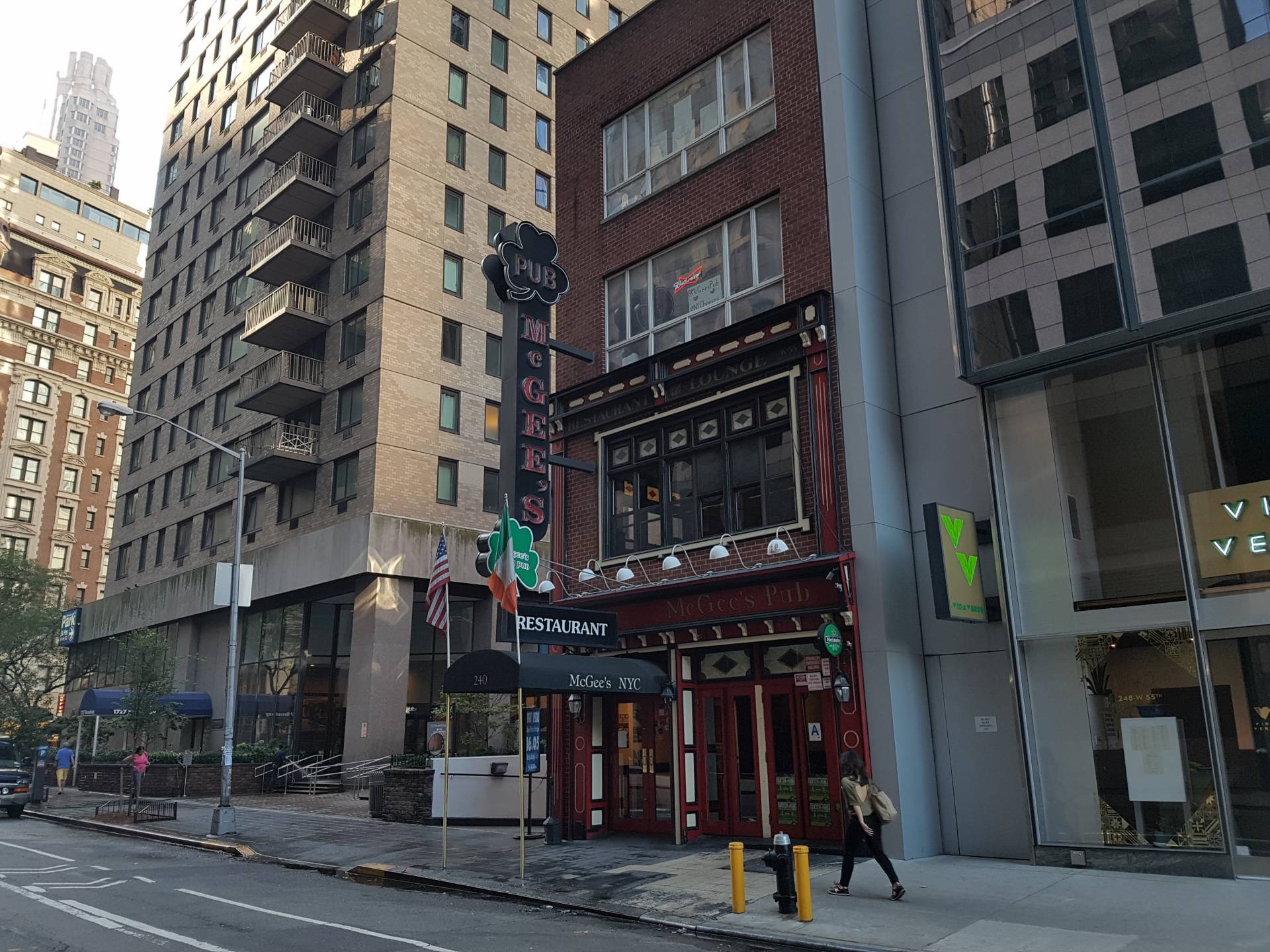 Times Square. The biggest ads place on earth. Naked American Flagged girls, walking Statues of Liberty, people drawing caricatures. Its all here.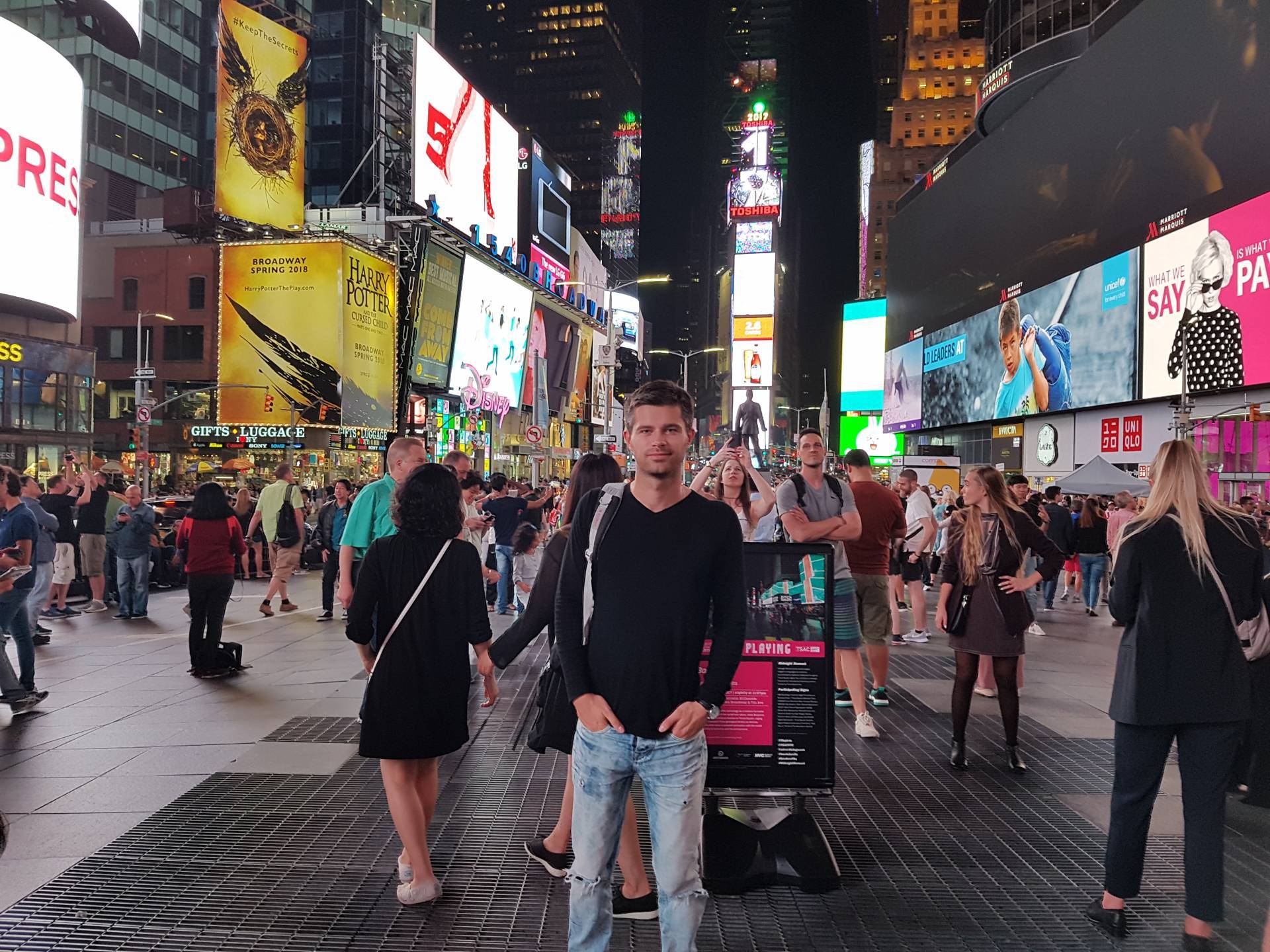 Last Man Standing - One World Trade Center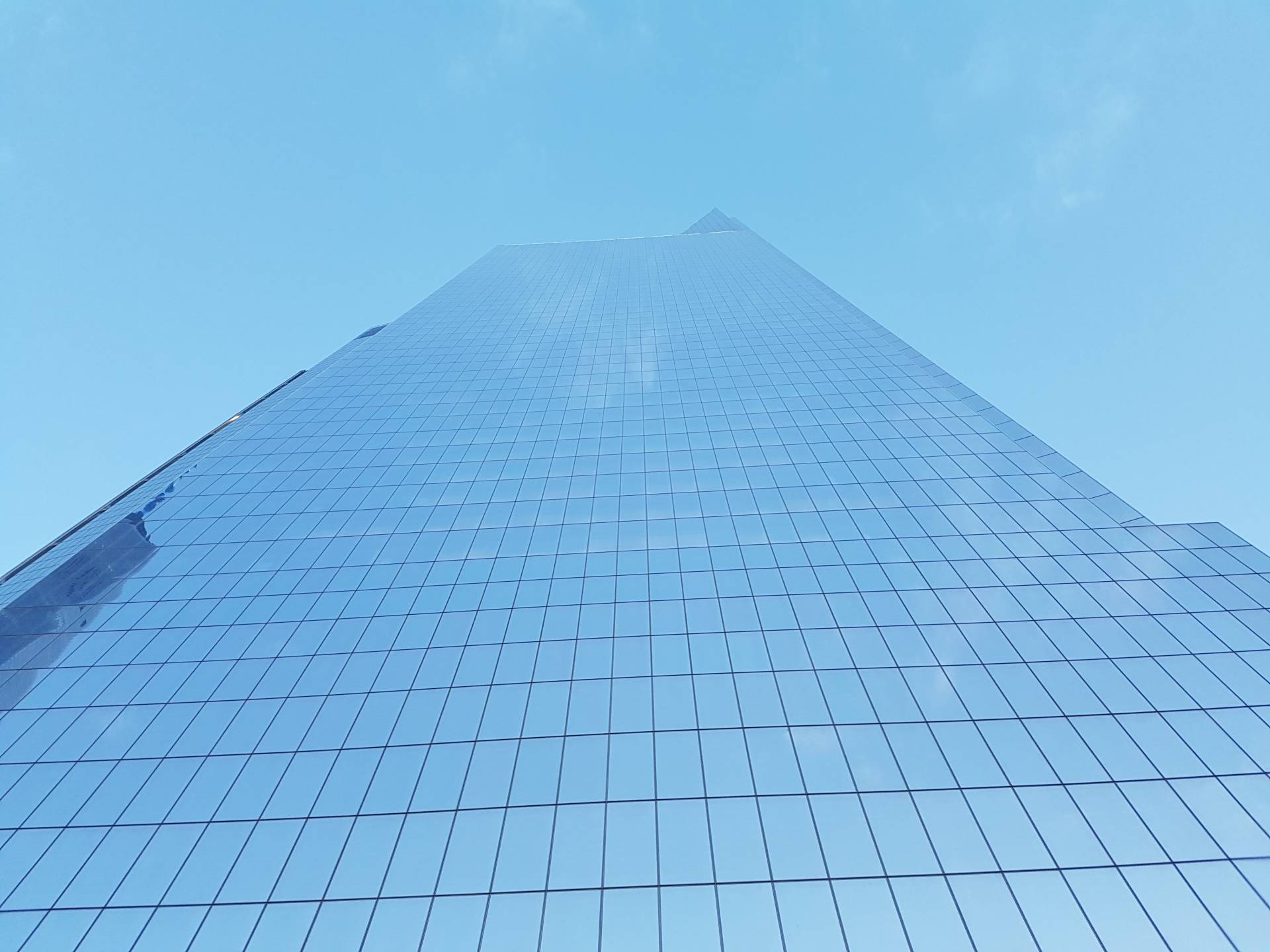 Central Park. It's a park, yeah literally just a big park.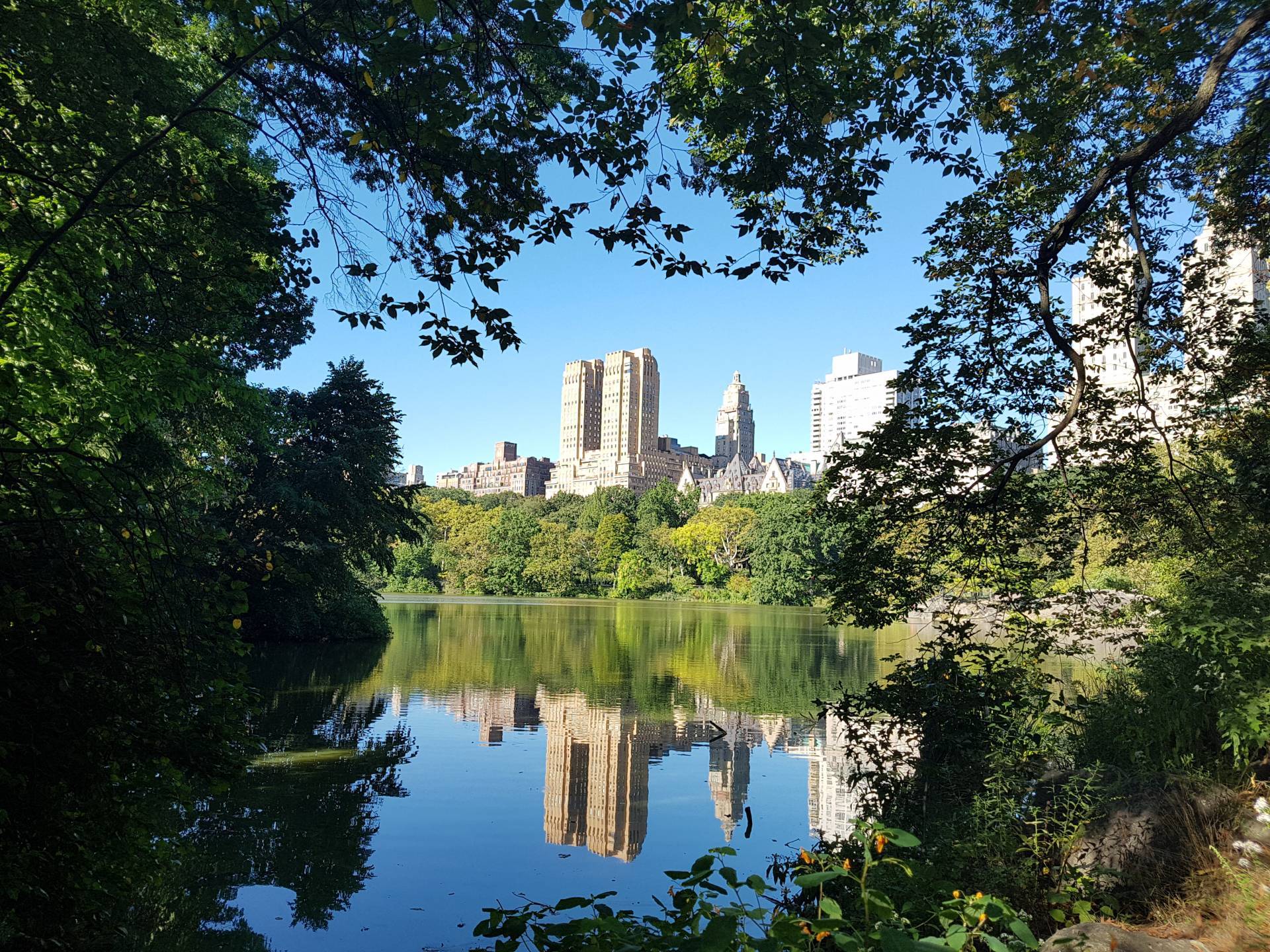 Statue of Liberty - the symbol of freedom.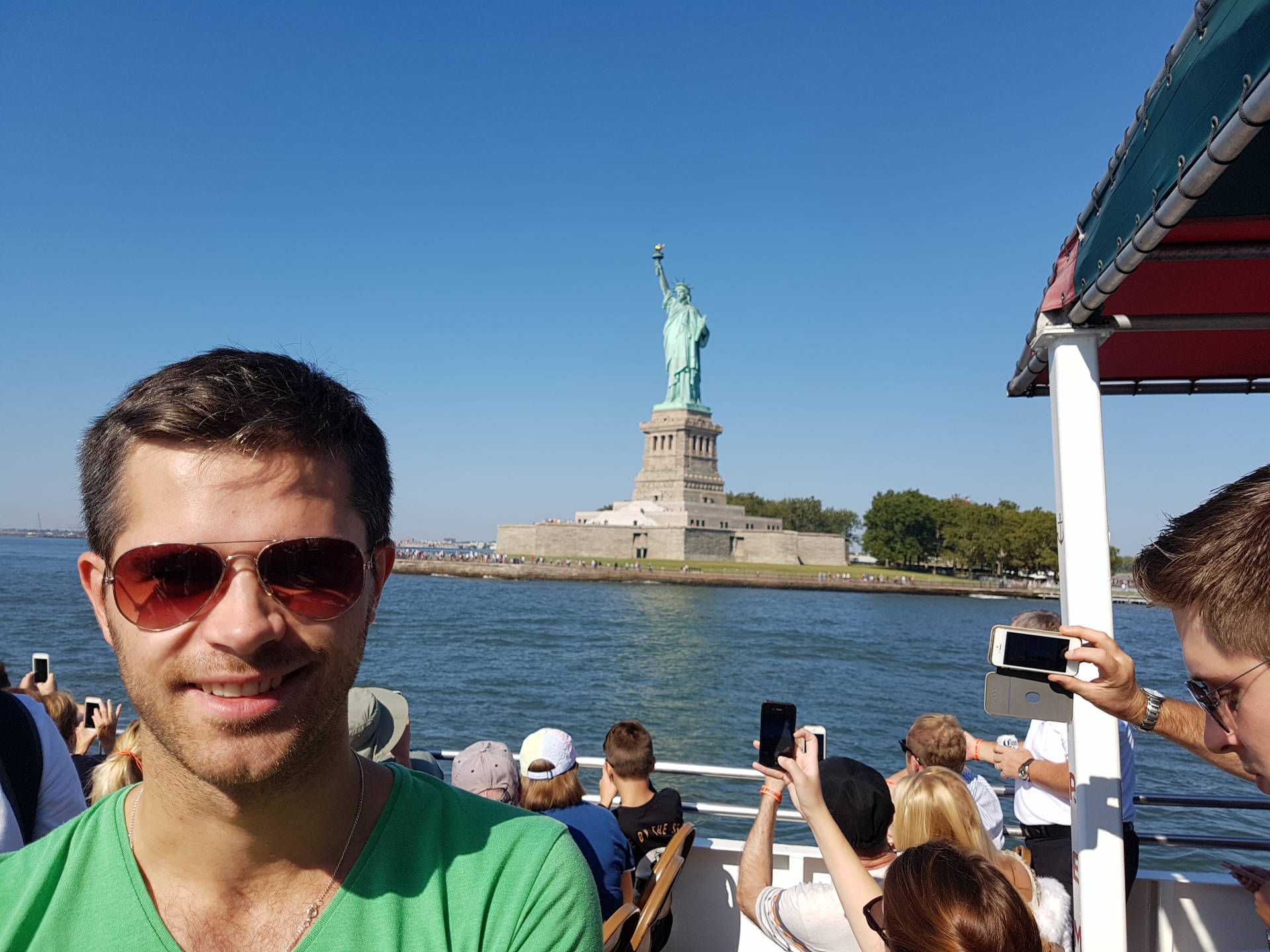 Grand Central Terminal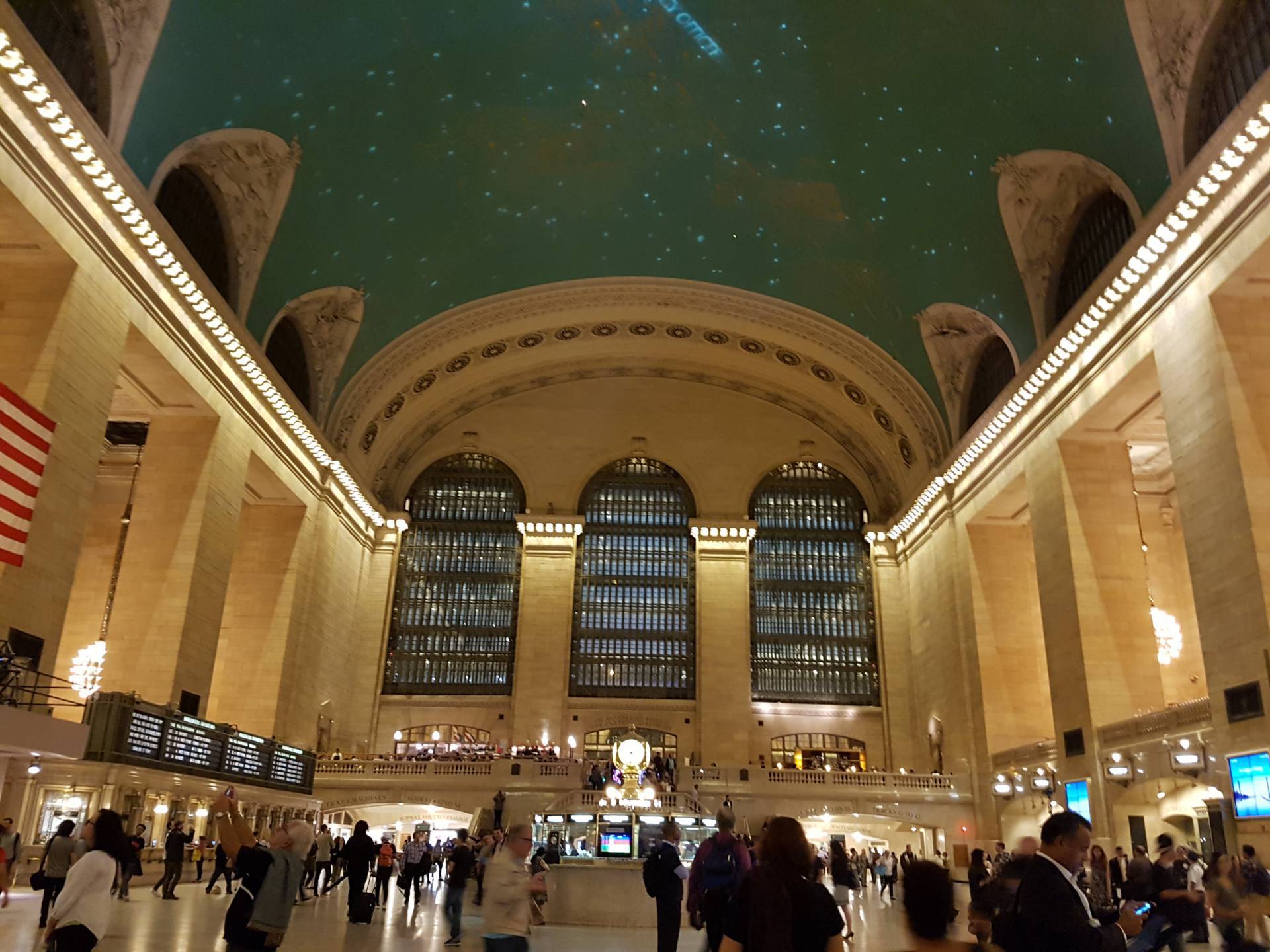 Highline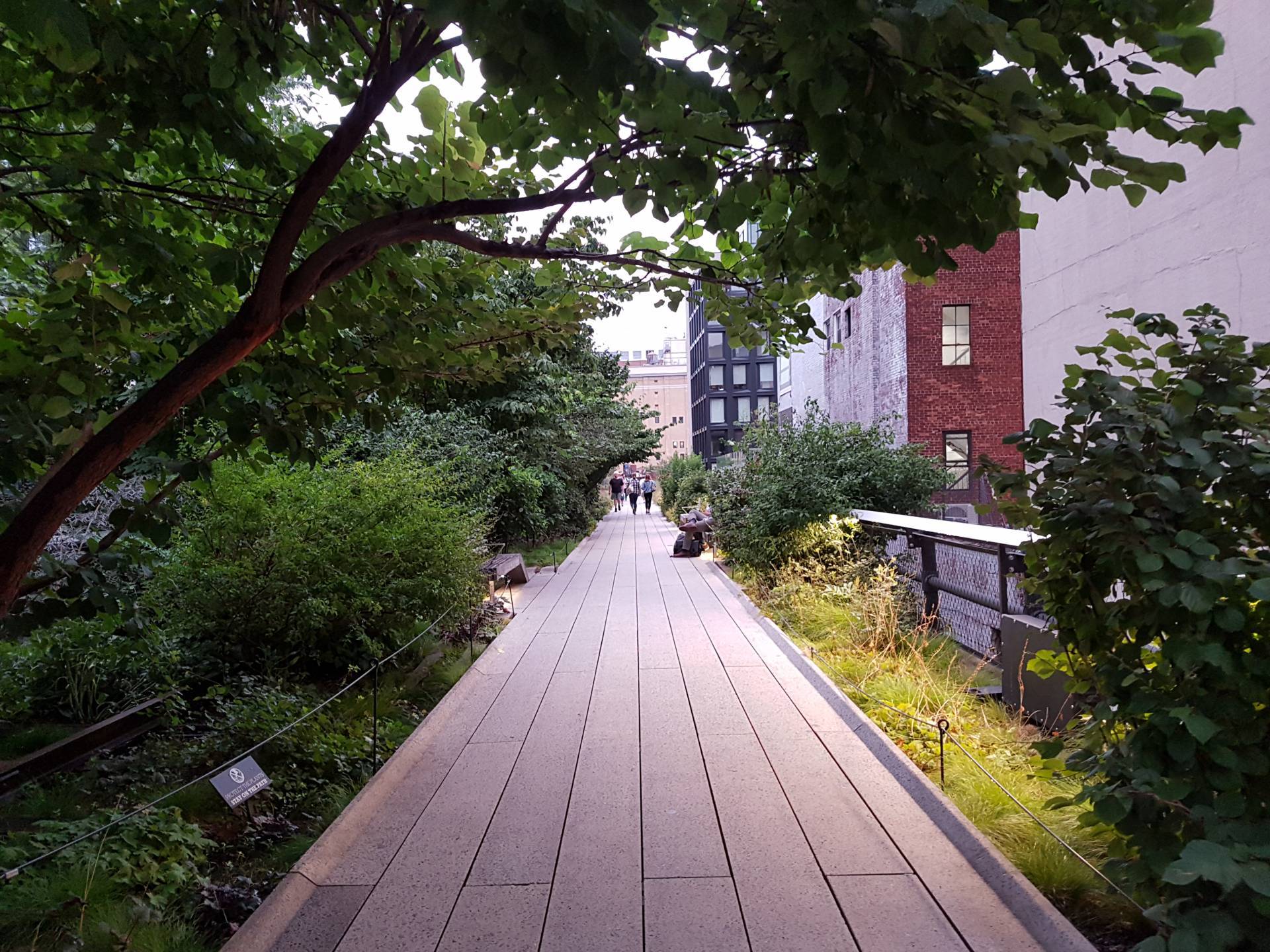 National Museum of American History. It is the place where a famous movie Night at the Museum was shot. Also there was mummies exhibition, enormous 360° screen with Dark Universe movie and 3D movie about migrating birds.

Cruise around NYC. It was fun but it was too slow. Next time I would take a faster one.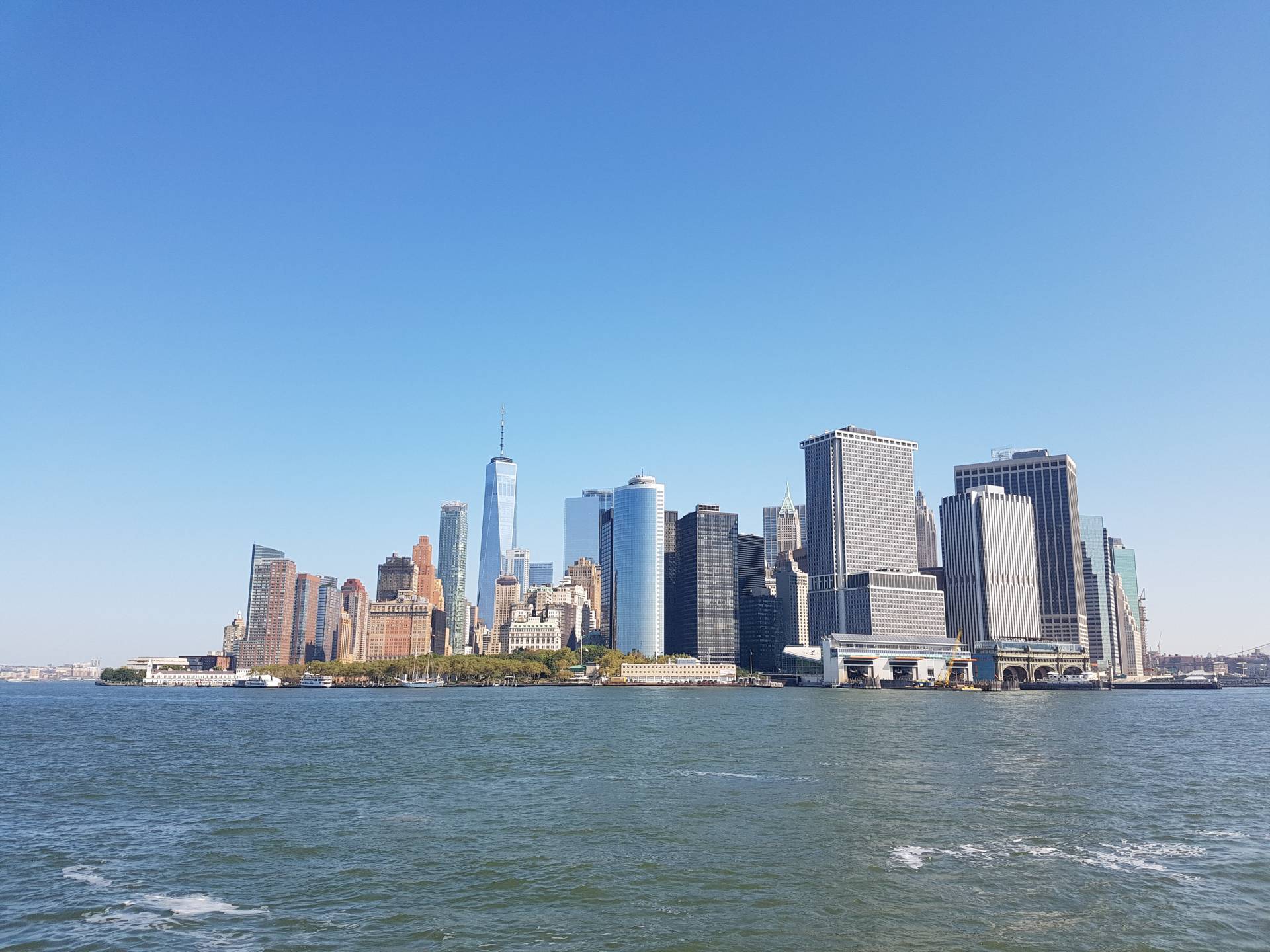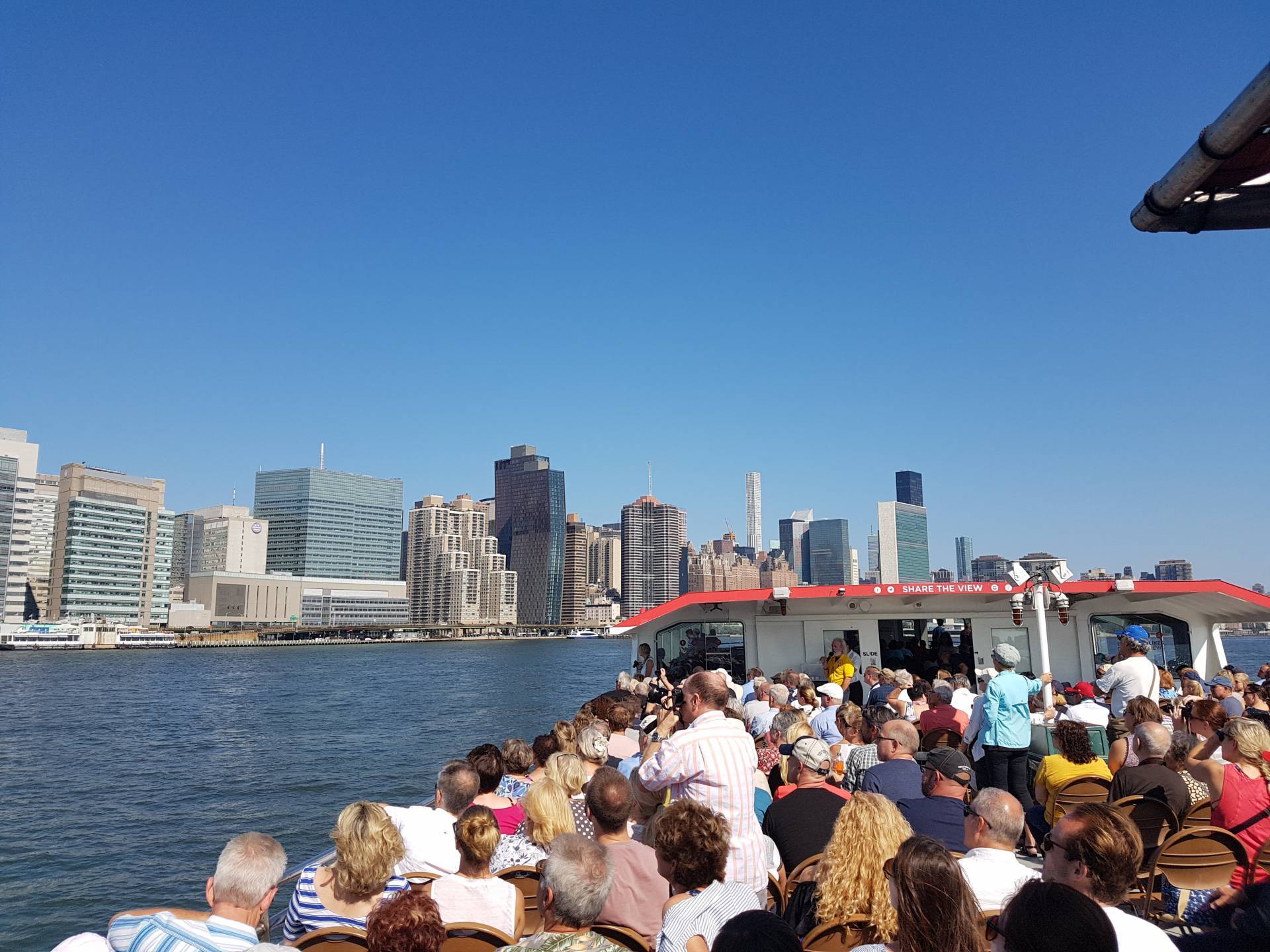 Rockefeller Center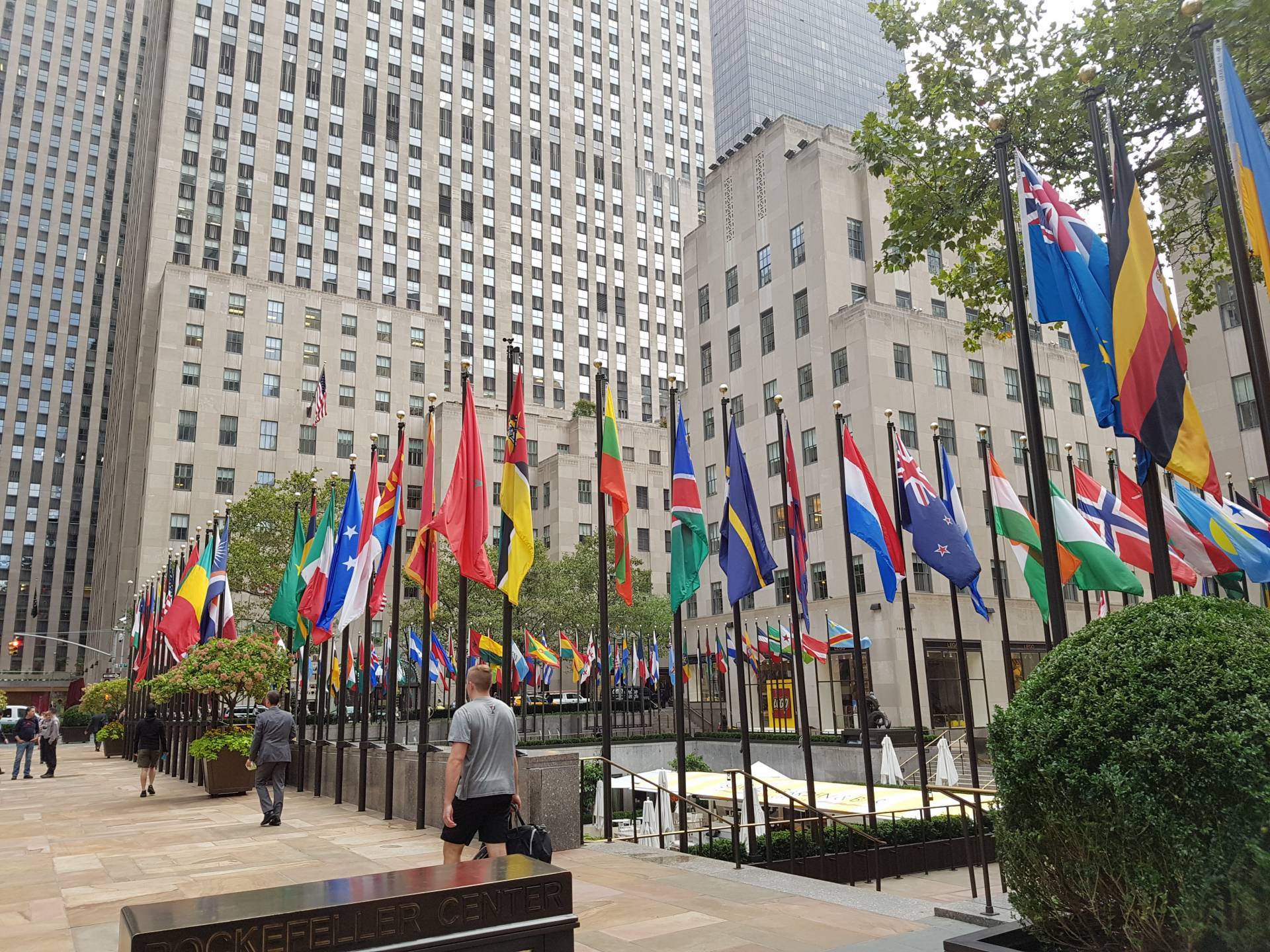 Bryant Park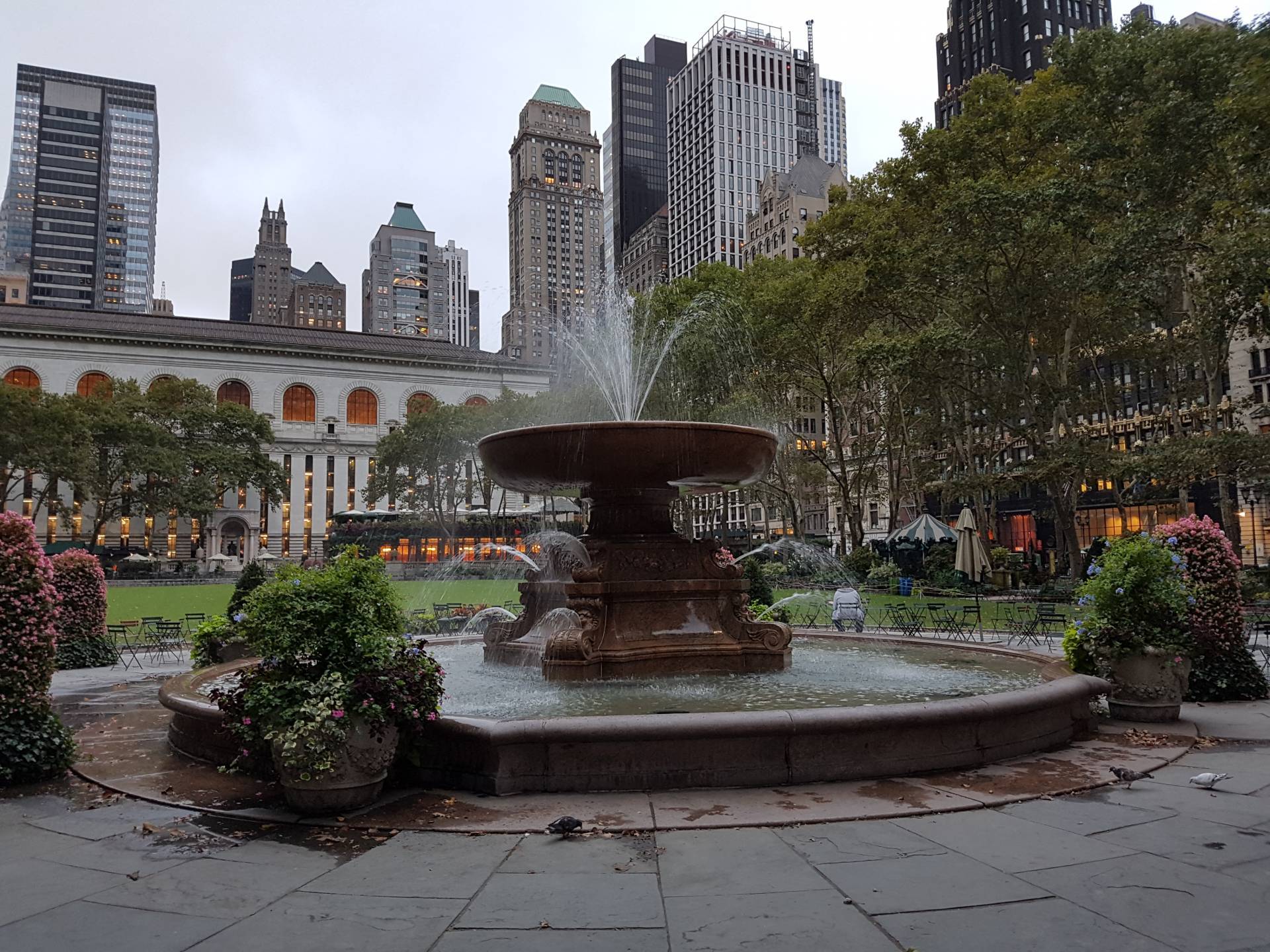 Chapel. Accidentally went to church and there were very good people who showed me the chapel and told me about the architecture. They even offered me free food which was for charity.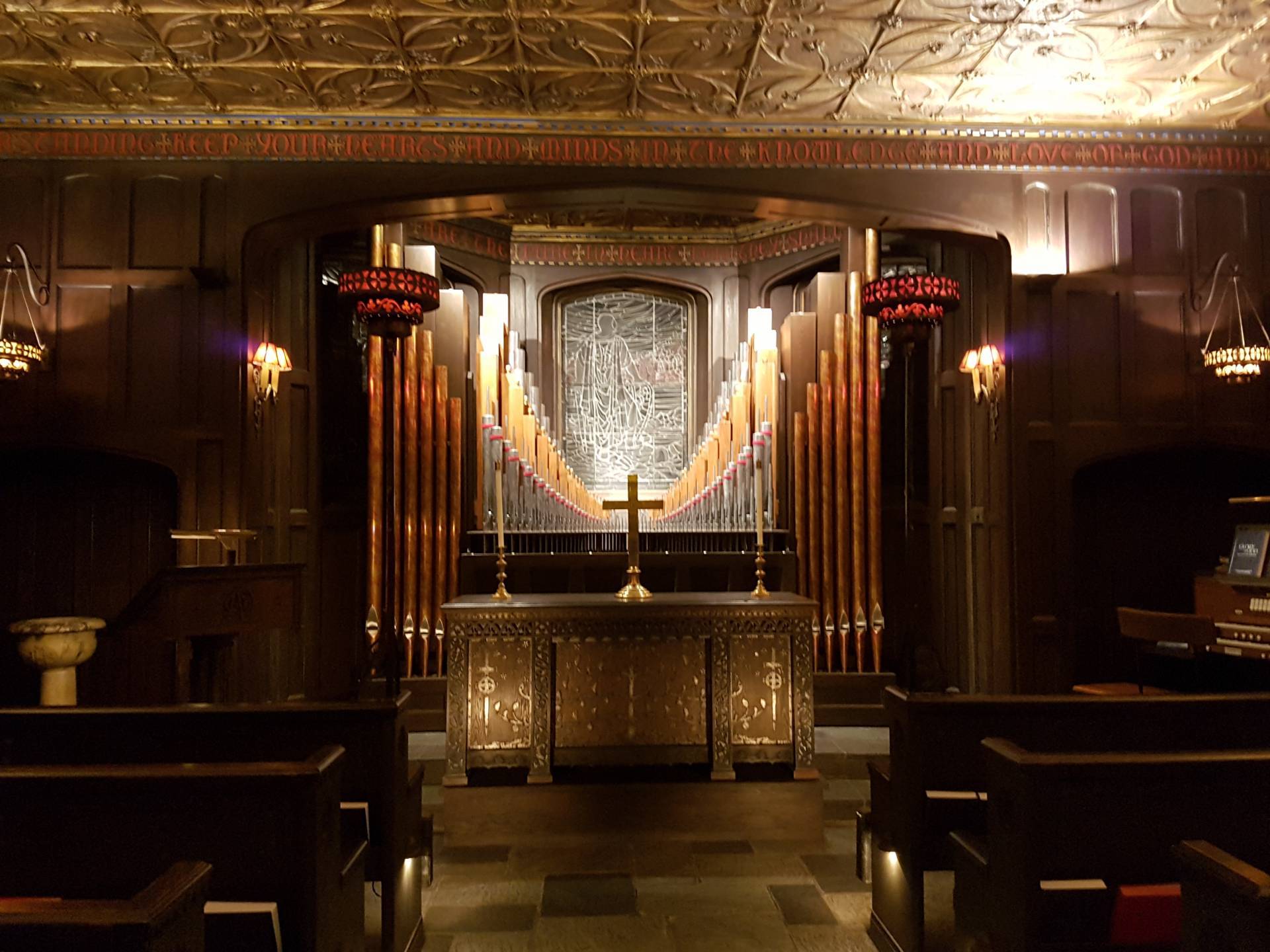 Food
One of the main goals in New York was to taste as many burgers as I could. I am obbsesed with them and really enjoy eating them.
First burger I took was in Crane Pizza nex to my hotel. It was really good and reminded me of Burger King. Fries with peelings was quite good also.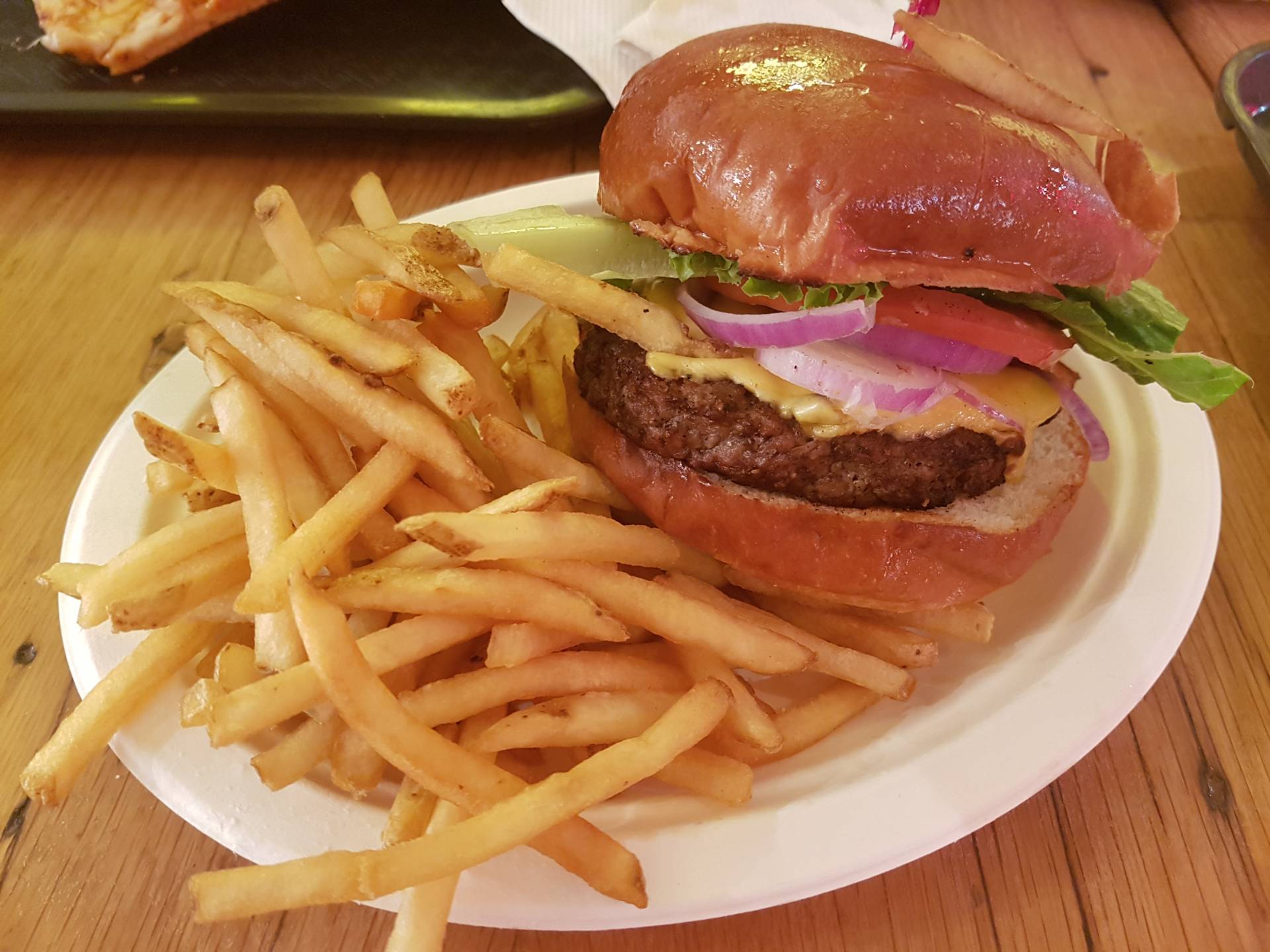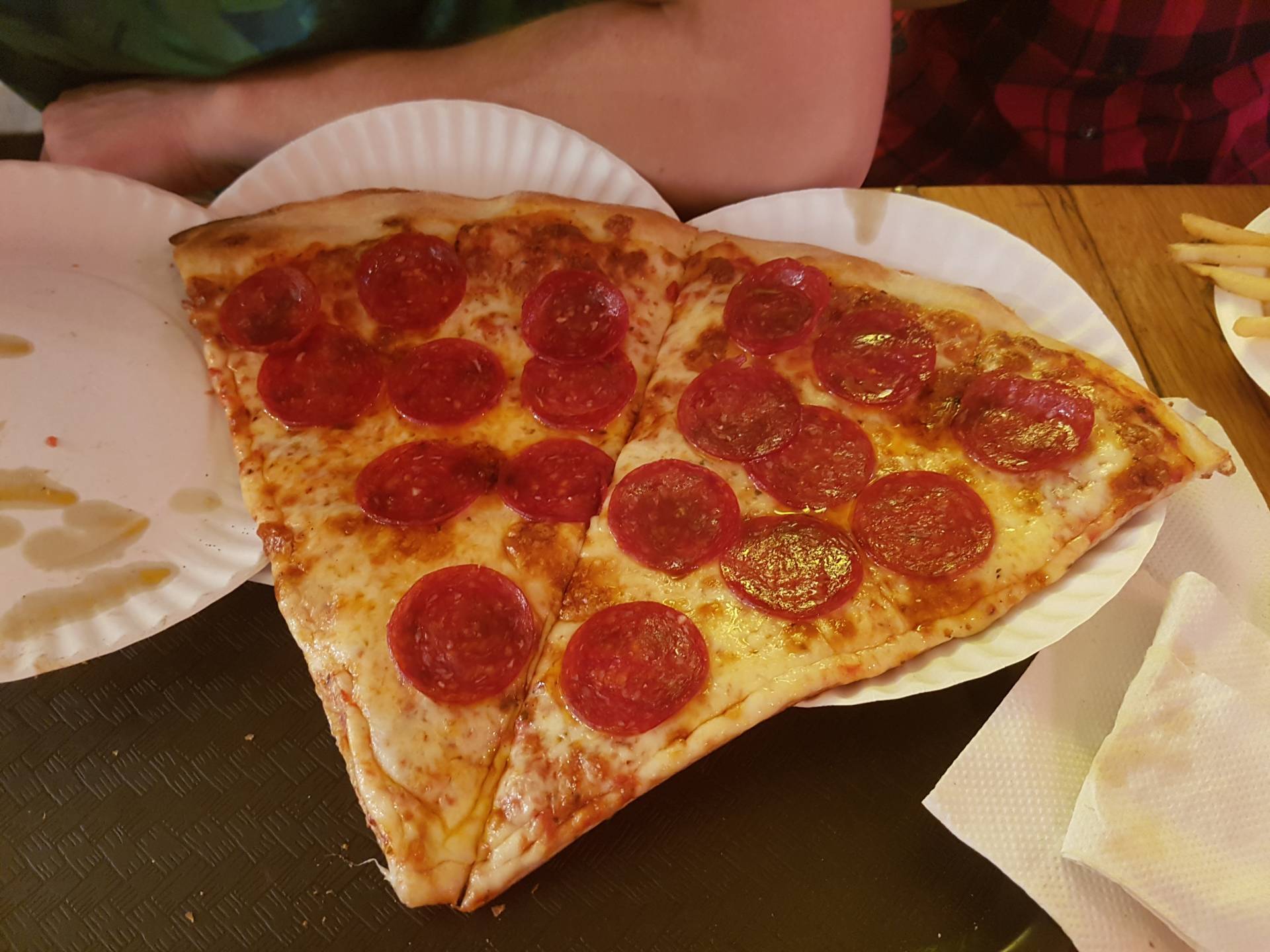 Wendy's burgers. Burger was ok, but fries were lame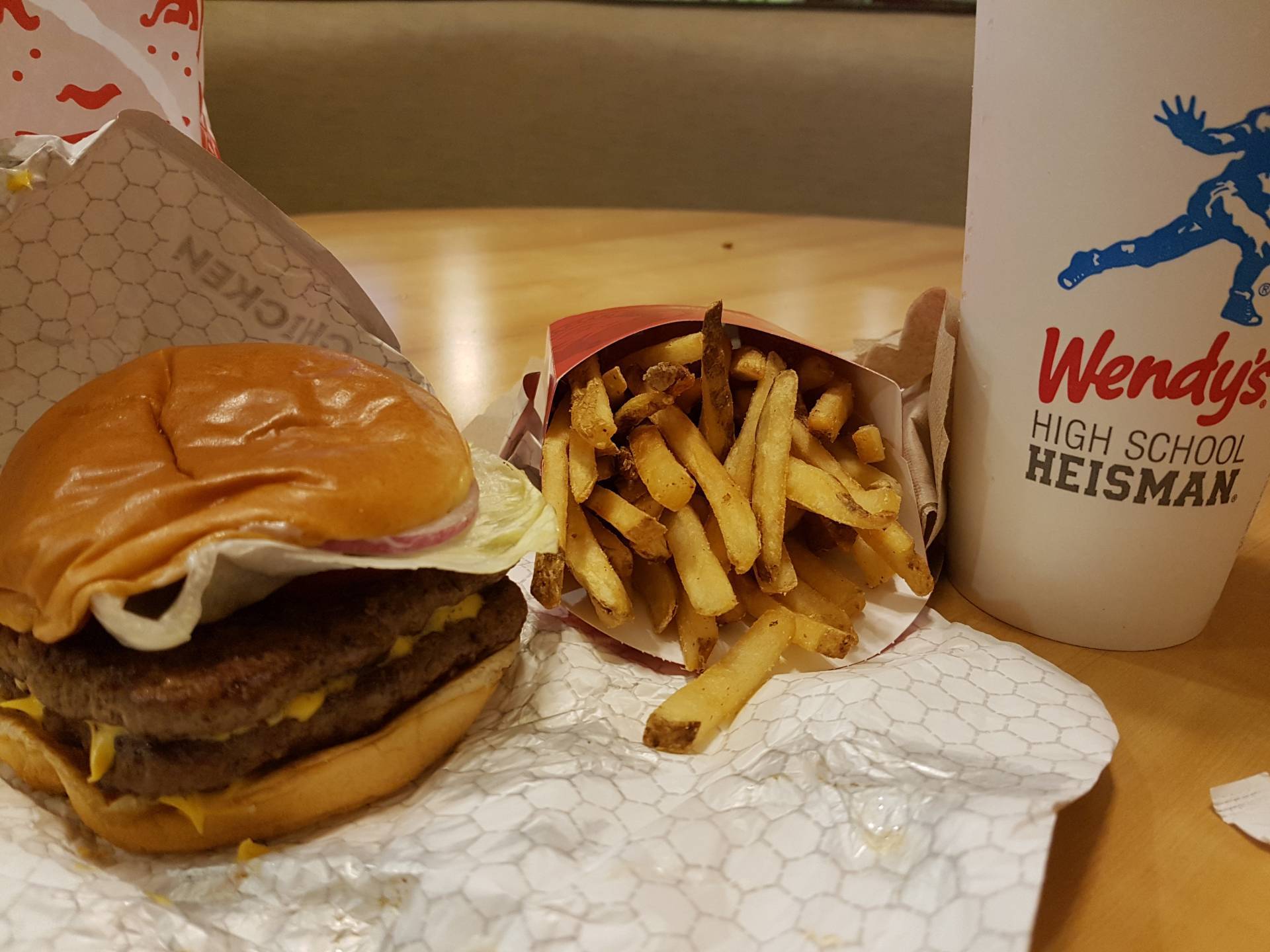 McDonald's. Wanted to see if it is the same in USA as in Europe. And well yeah, its almost the same but I think that in Lithuania it is a little bit better. It had refills with a lot of flavours which I have never seen before like vanilla fanta or strawberry sprite. By the way, coke was really good here.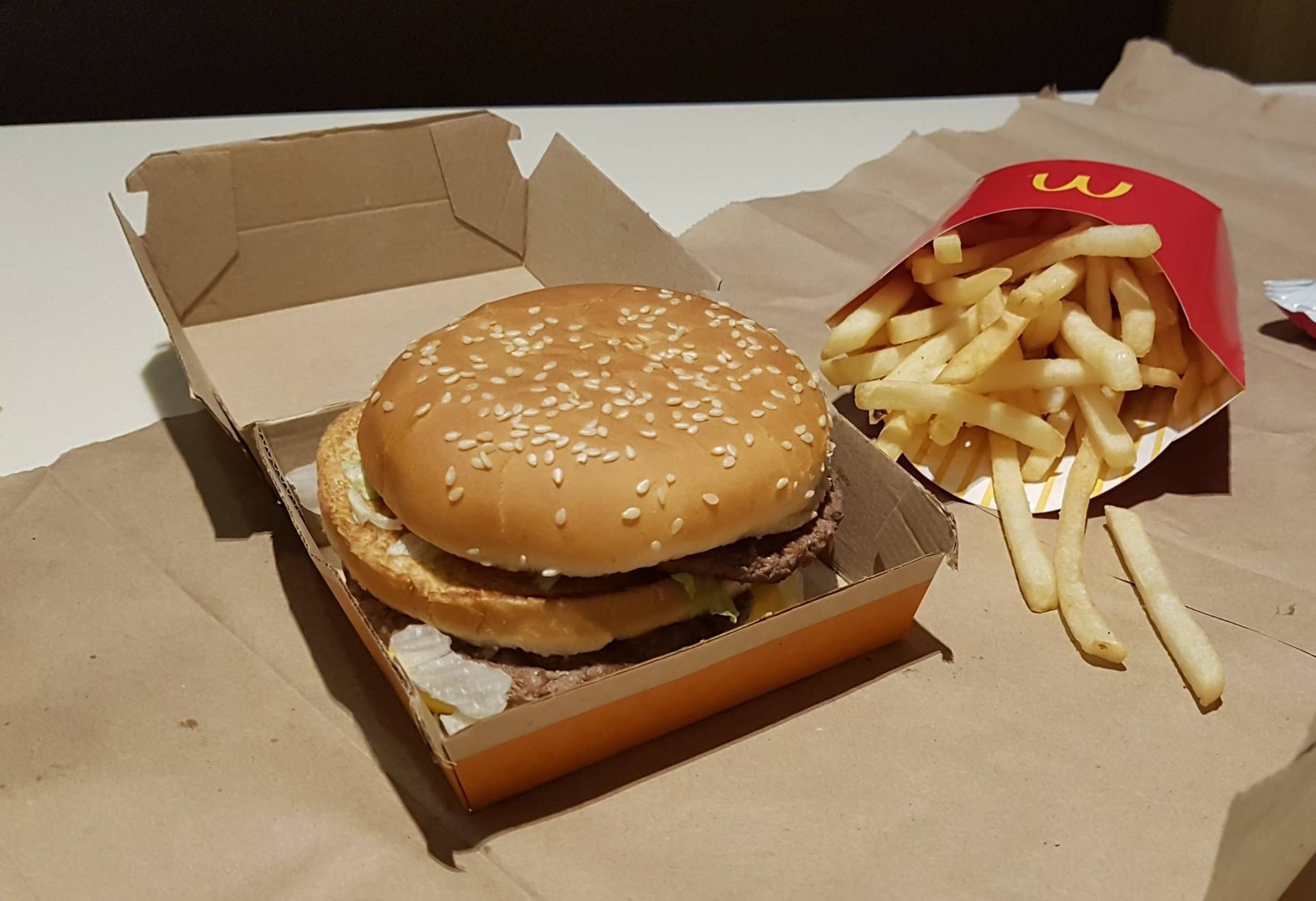 Umami burger. Very expensive and not so good as others, but fries were interesting and red.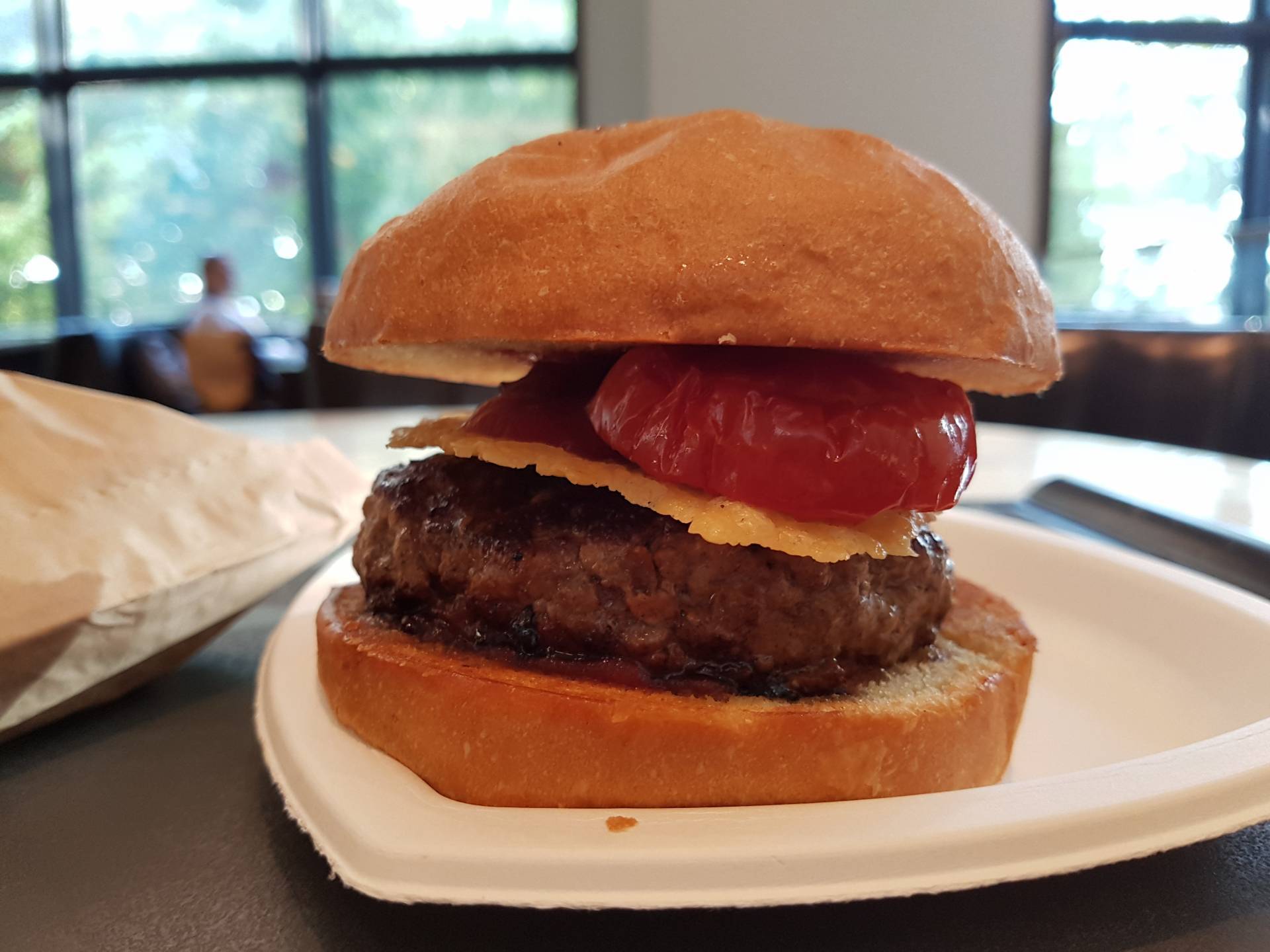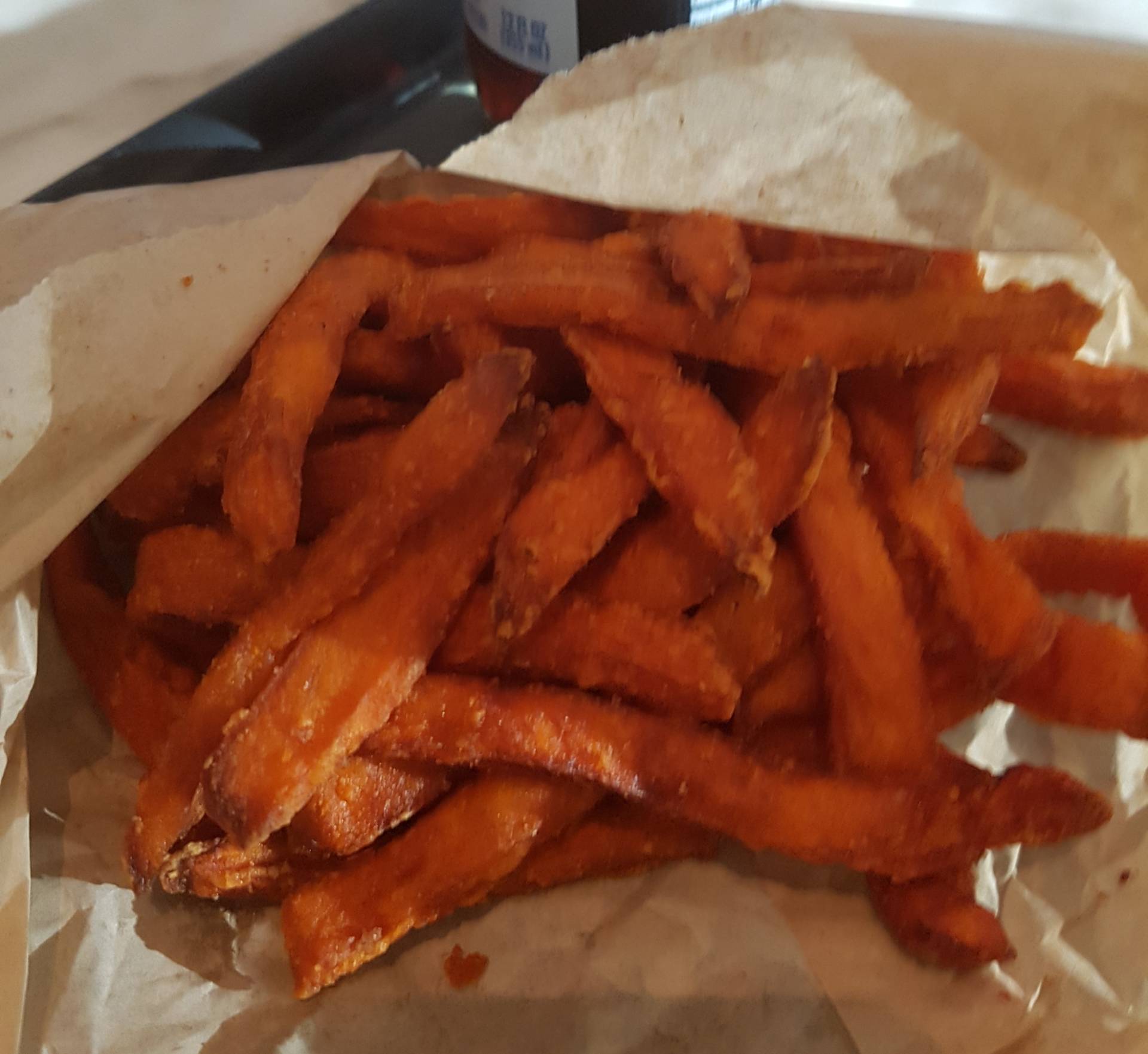 Five Guys. Bacon cheesburger was very delicous.

Burgers & Lobsters. Truly amazing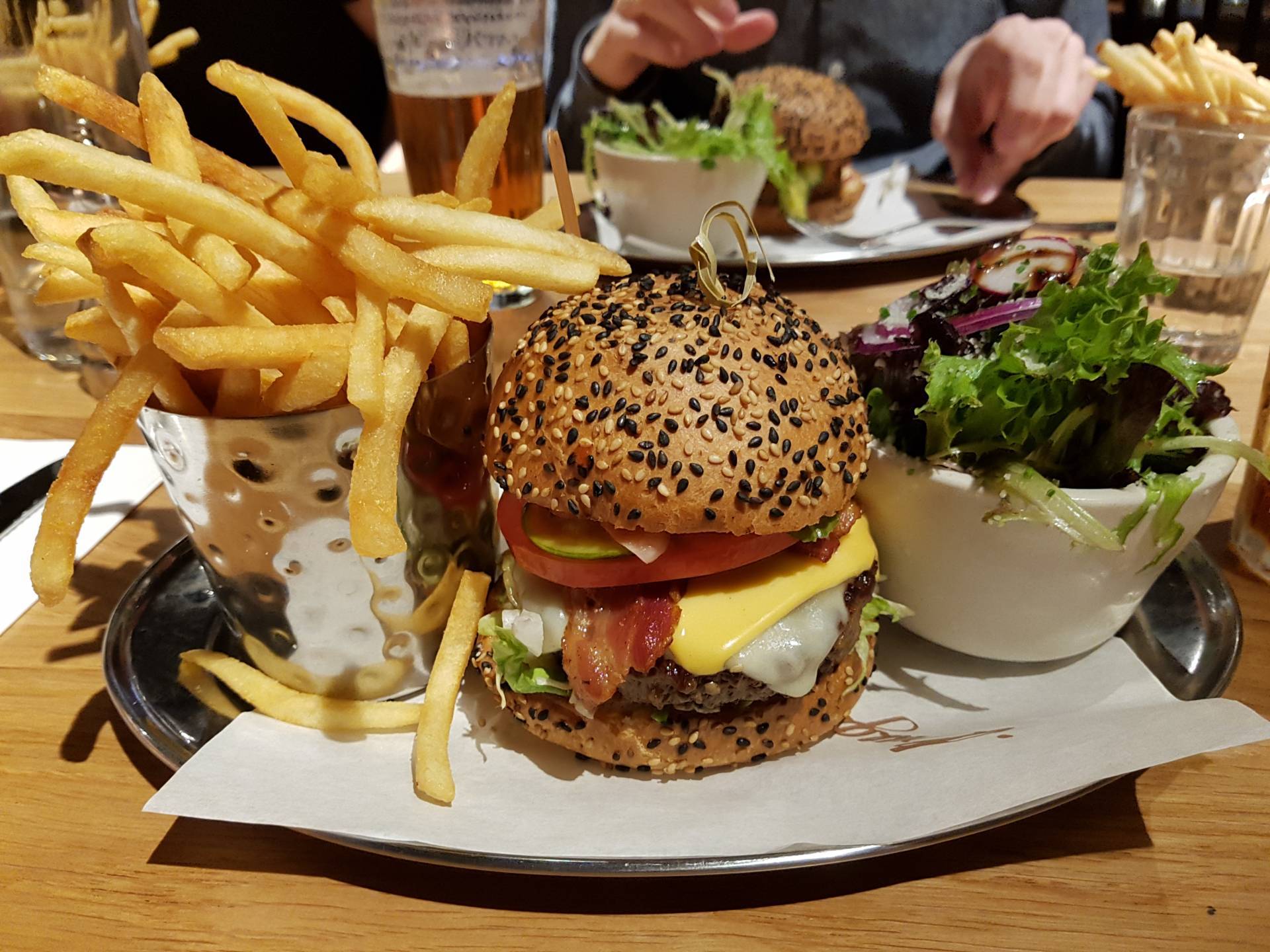 Shake Shack. Took Double Shackburger. The best burger around. Also got funny little buzzer which rang to notify me when my food is prepared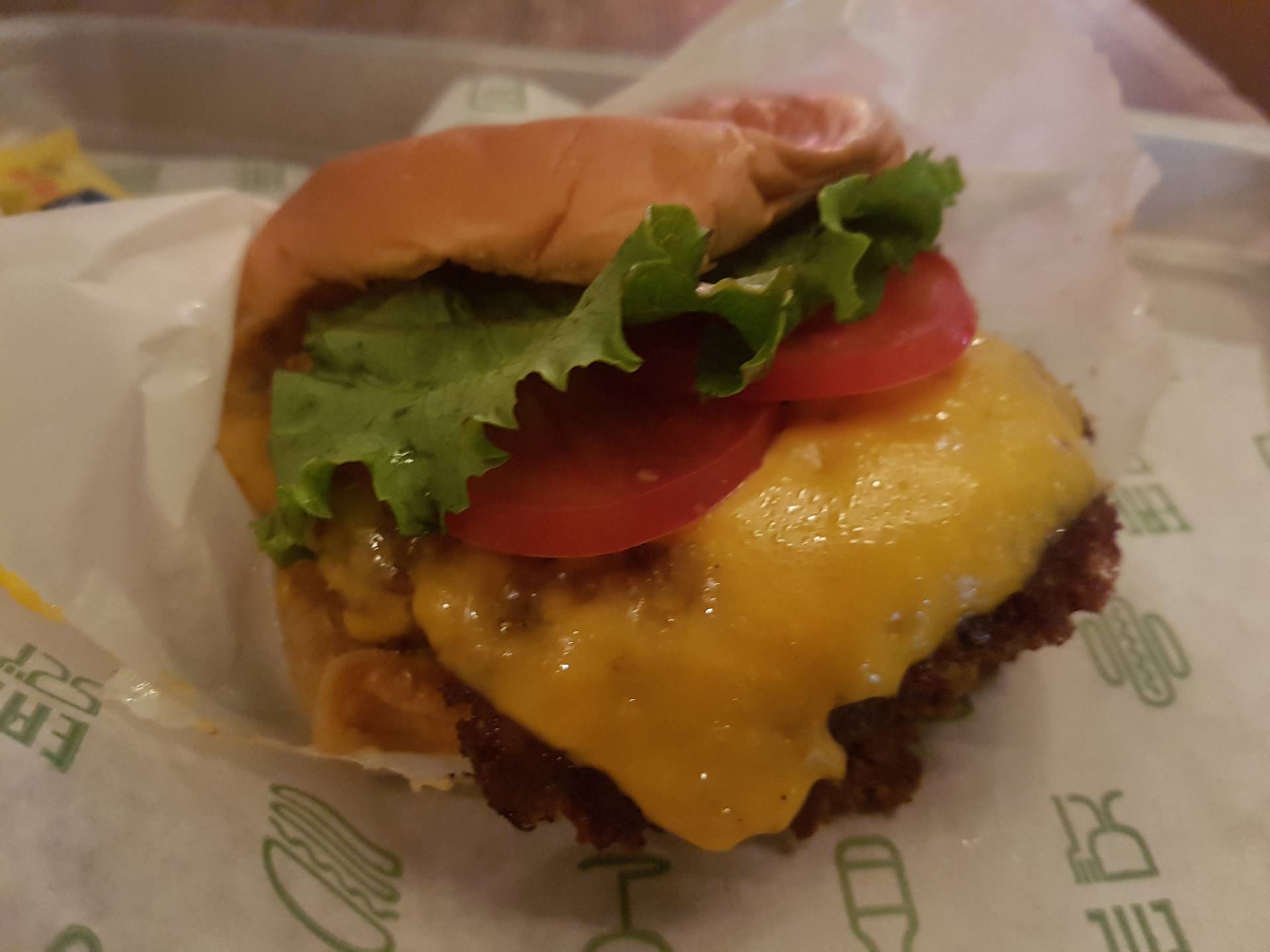 The Smith. American restaurant. Really good American pancakes.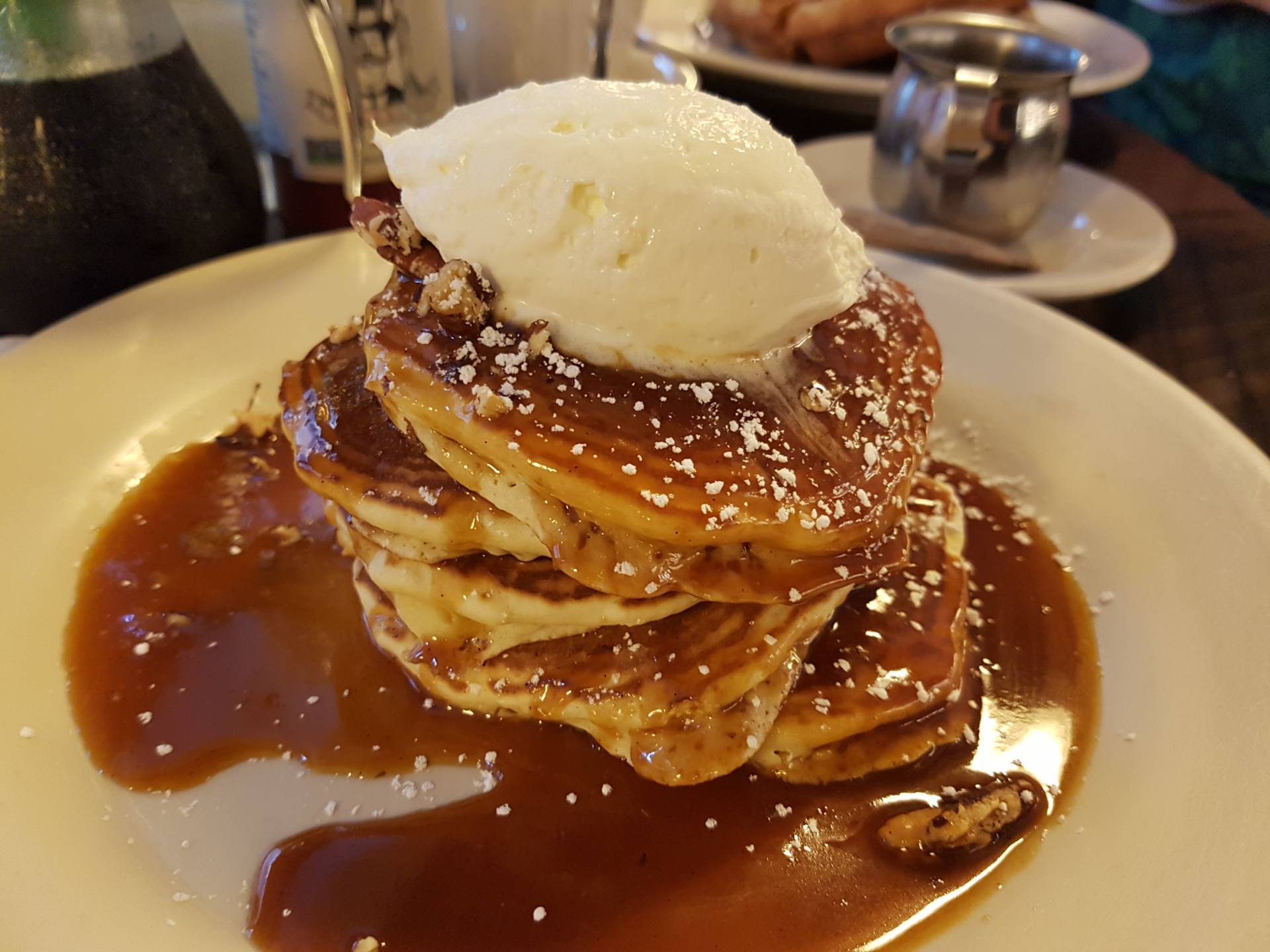 Also tried omelette with backon and cheddar from Junior's. It killed me.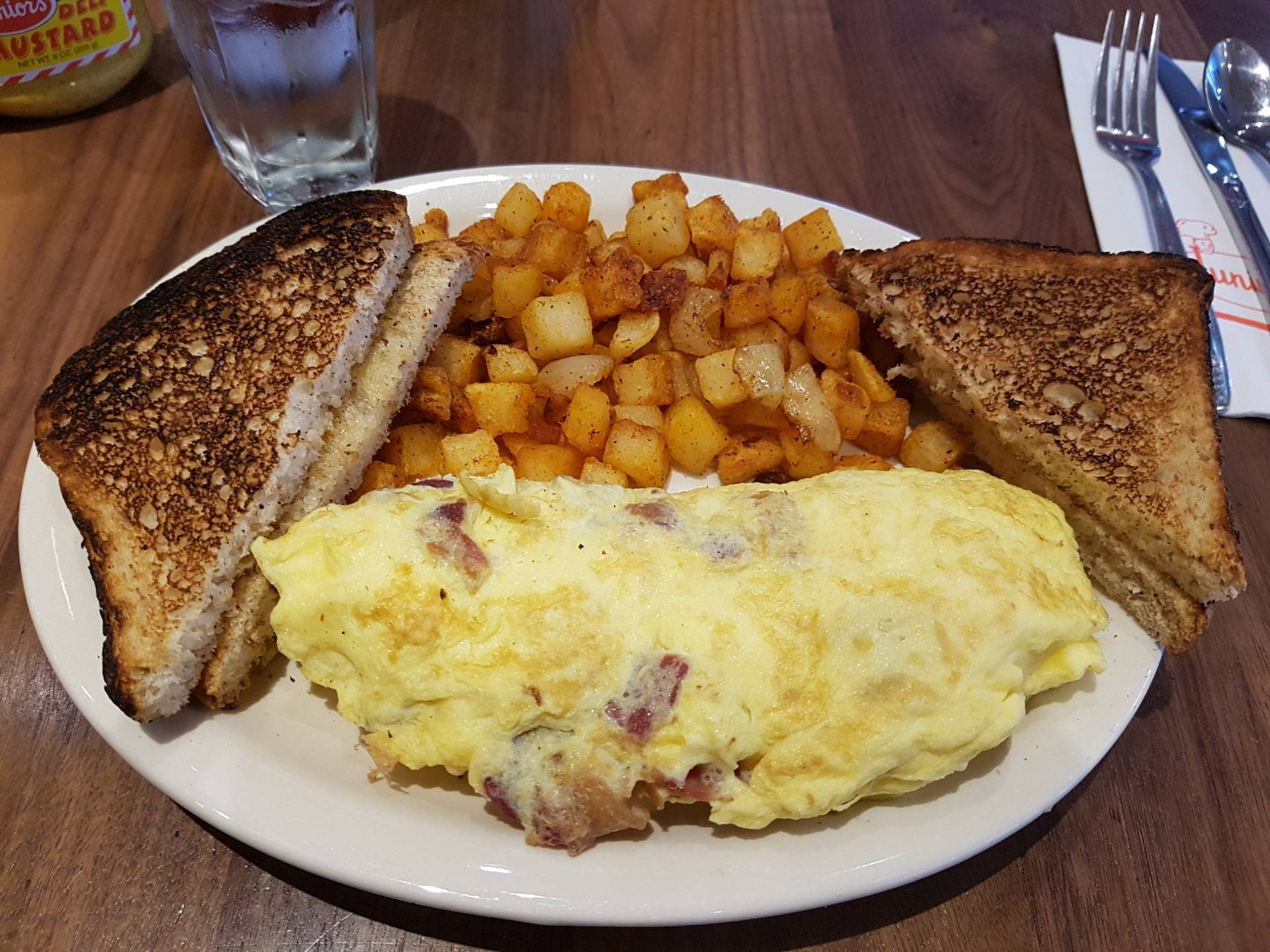 So yes, burgers here are awesome. Refills are awesome too. Next time I wont take fries because portions here are huge and too much for me.
Work
As you may know I'm currently working in a remote position in a company here in USA. They invited me to meet the team and participate in the meetings. People are very nice there. Everyday we had lunch at the different place and different food and it was very good. Also I always thought that internet in USA is slow but I was totally wrong. The Wi-Fi we have here at the office is above 300 mbps which is crazy. Also office features comfortable and height adjustable desks which are nice for your posture. Also we got free deep tissue massages as a bonus for working there. Apparently I do not like deep tissue. I prefer swedish massages.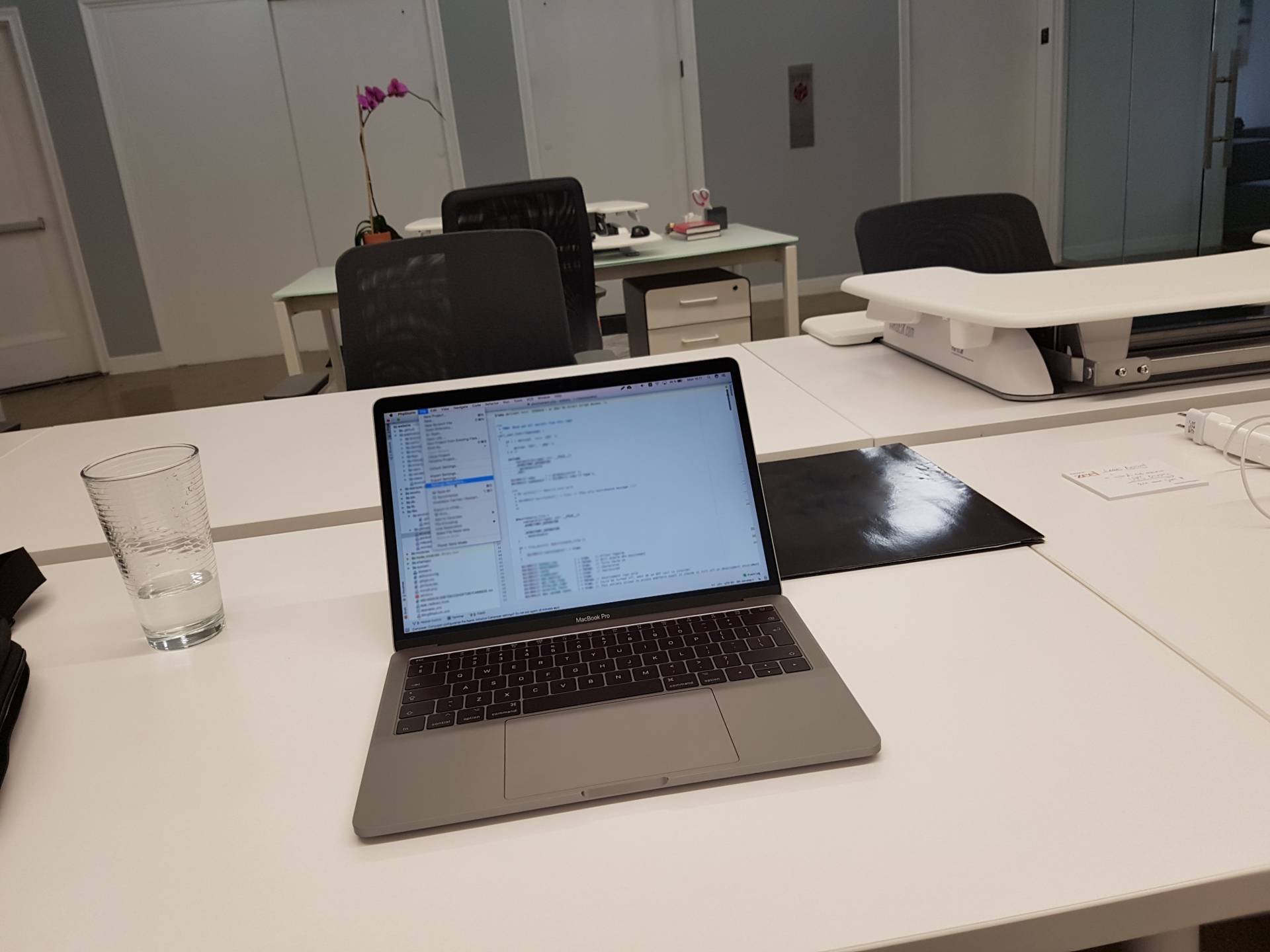 Prices
It is one of the most expensive cities I have ever been to. And it's one of the most expensive cities in the world. So I written down some prices which I remembered. By the way, it's common here that taxes come after the price but not all the time. So when you pay you don't know if its already taxed or not.
| Item | Price |
| --- | --- |
| Cheesburger in Crane Pizza + fries + fanta | 12 $ |
| Souvenirs for ten people | 78 $ |
| Metro 1 ride | 2.5 $ |
| Taxi from JFK to Manhattan | 75 $ |
| Double Combo Burger in Wendy's + fries + drink | 11 $ |
| Umami burger + fries | 21 $ |
| Breakfast at Juniors | 17 $ |
| BigMac at McDonalds + fries + drink | 9 $ |
| Empire State Building ticket | 34 $ |
| Cheesburger in McDonald's | 1.85 $ |
| Peperoni slice in Crane Pizza | 4 $ |
| Double ShackBurger in ShakeShack | 12 $ |
| Burger in Burgers & Lobsters + fries + salads | 16 $ |
| Hotdog in kiosk | 3 $ |
| Coffe in Starbucks + sandwich | 9 $ |
| Mobile Data T-Mobile for my trip | 32 $ |
| My own data plan from LT carrier "Labas" for 1 MB | 9 $ |
| My own call plan from LT carrier "Labas" for 1 min | 3.2 $ |
| My own sms plan from LT carrier "Labas" for 1 sms | 0.8 $ |
| Top of the Rock ticket | 37 $ |
Apple in Big Apple
Apple have it all here. It rules here. Almost every american has an iPhone. Apple shops are huge and prices are fairly cheaper than in Europe. Been to several shops and checked the new iPhone 8 there. Cool stuff and cool atmosphere.
Random experiences and thoughts
Weed there is not illegal but not legal also. There were a lot of people just hanging out there and smoking weed everywhere I was going.
A lot of homeless people laying around.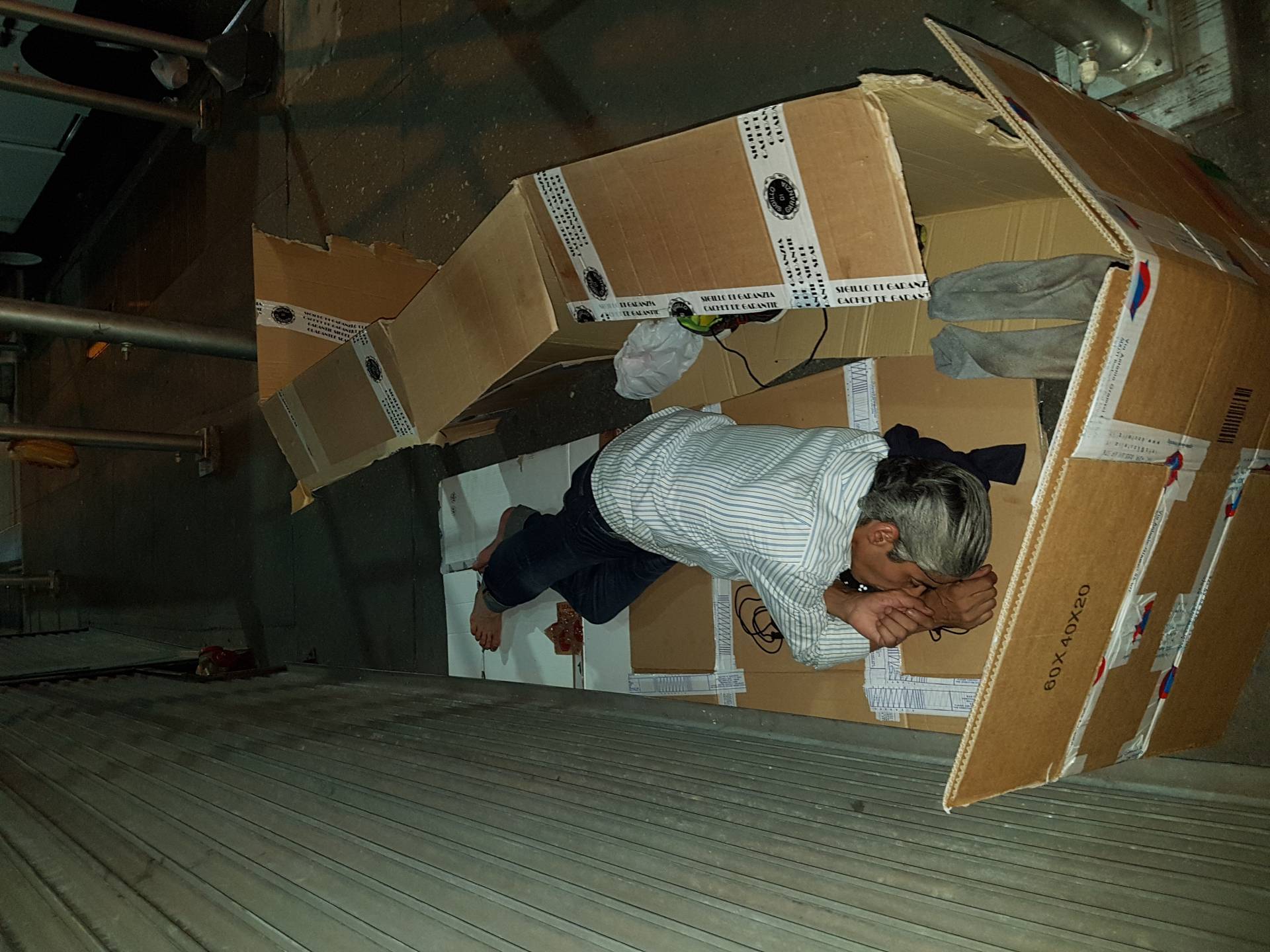 You have to give tips for everything. Always keep several dollars in your pocket for fast withdrawal. Also you can write down the amount of tips you leave on the bill and later the restaurant will charge you that amount for the tips from your card.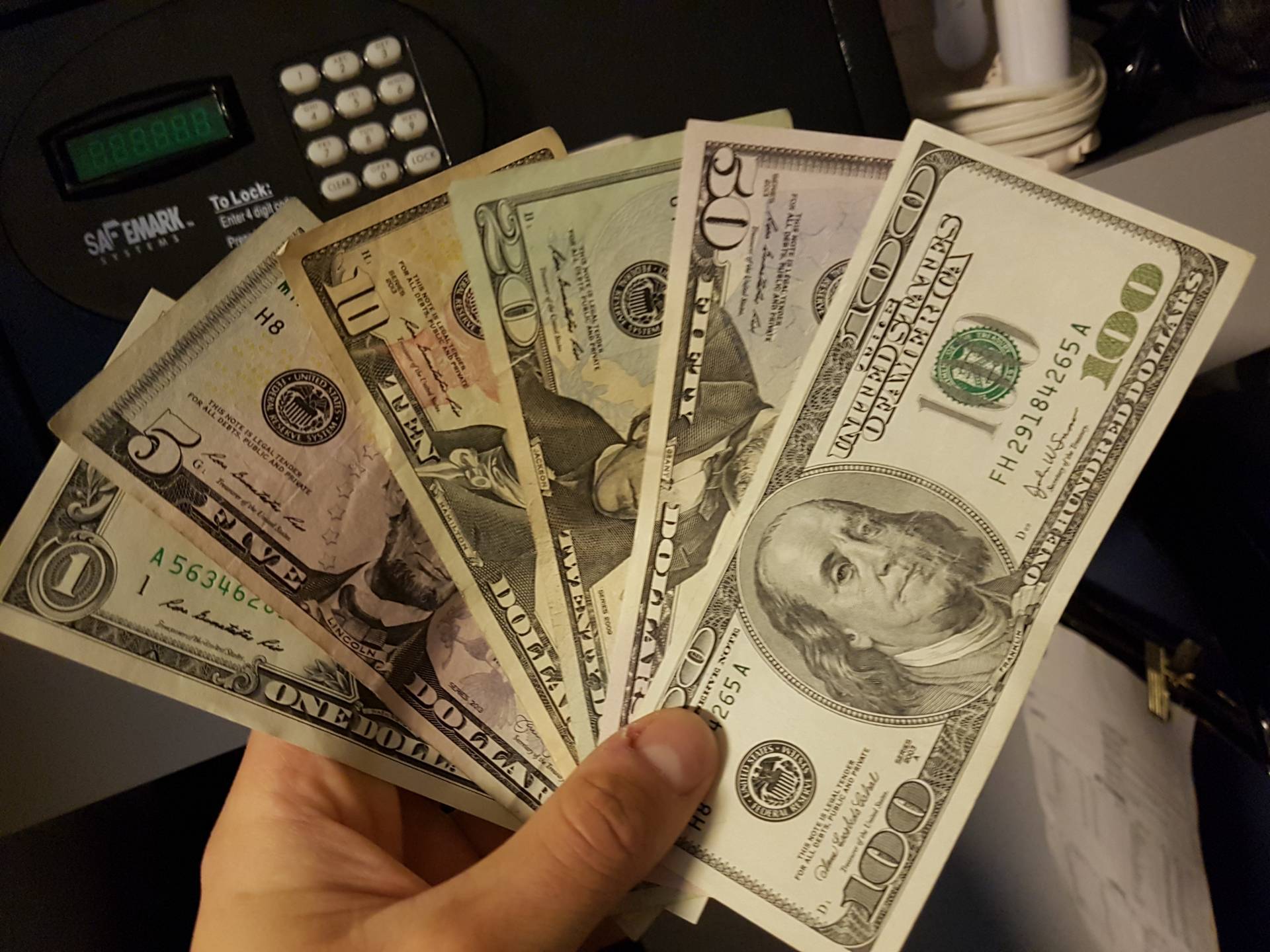 The bartenders are very polite and know what they are doing.
In a lot of cafe shops there are no money cheking machines and they check money with their eyes.
All local channels are in HD here. Just several local channels in my country are in HD.
Traffic is insane here in NYC. Lots of huge cars everywhere.
People are crossing streets like crazy. They don't care that there is a red signal. They even cross streets in red light while there are police officers nearby. But it has to be this way because everyone is in hurry and the streets are quite narrow.
There are 34 thousand police officers and 10 thousand of yellow cabs in NYC.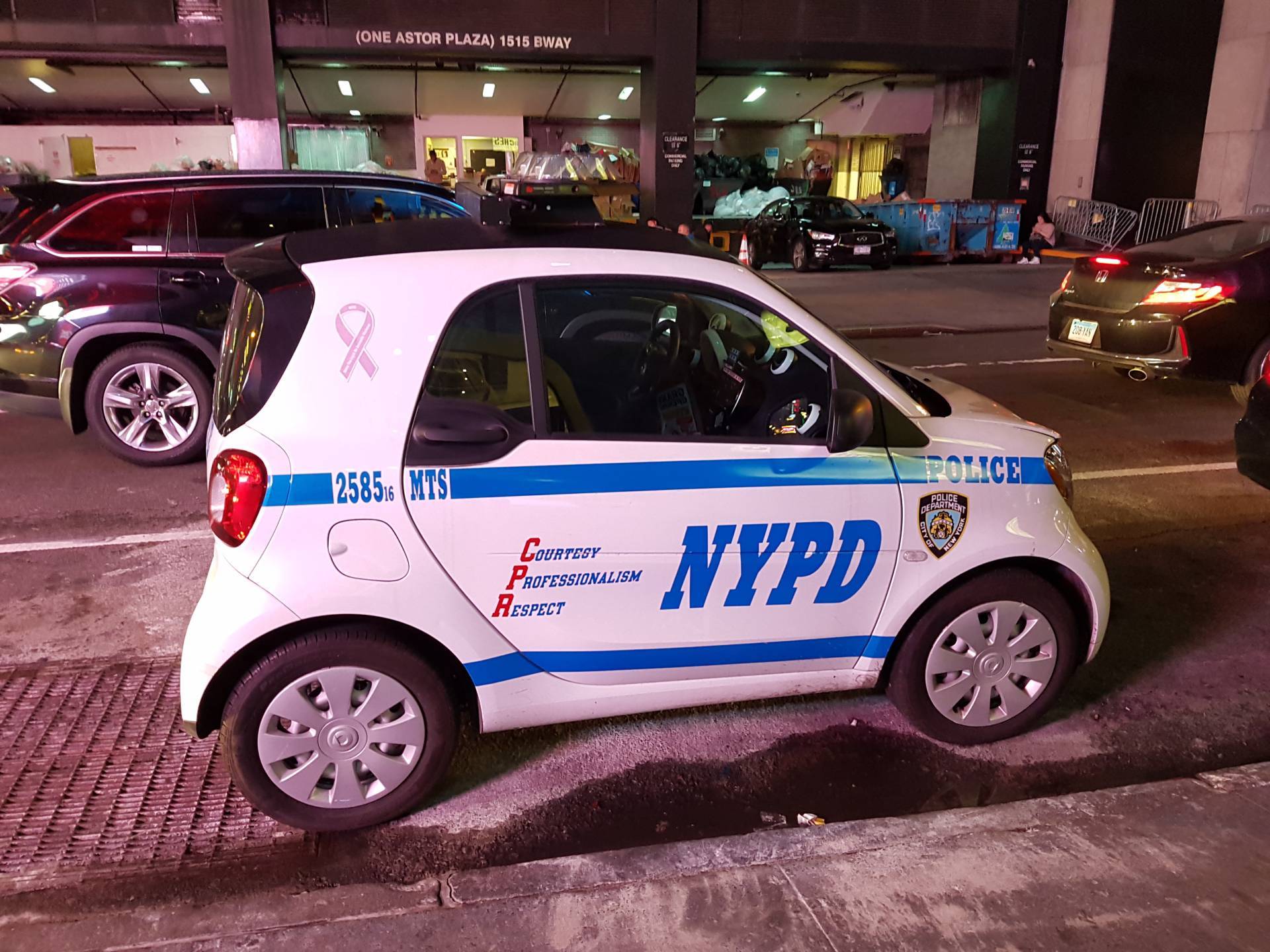 I haven't seen any prostitutes in the streets of NYC.
Cheap fuel and electronics. Expensive food, accomodation and services.
Almost no children in the streets of Lower Manhattan.
Haven't noticed a lot of places to buy cigarettes but also noticed that there are not so many smoking people either.
When there is a shopping center with 7 floors there should be a McDonald's in the middle of the clothes stores.
Test Drive in yellow NYC taxi.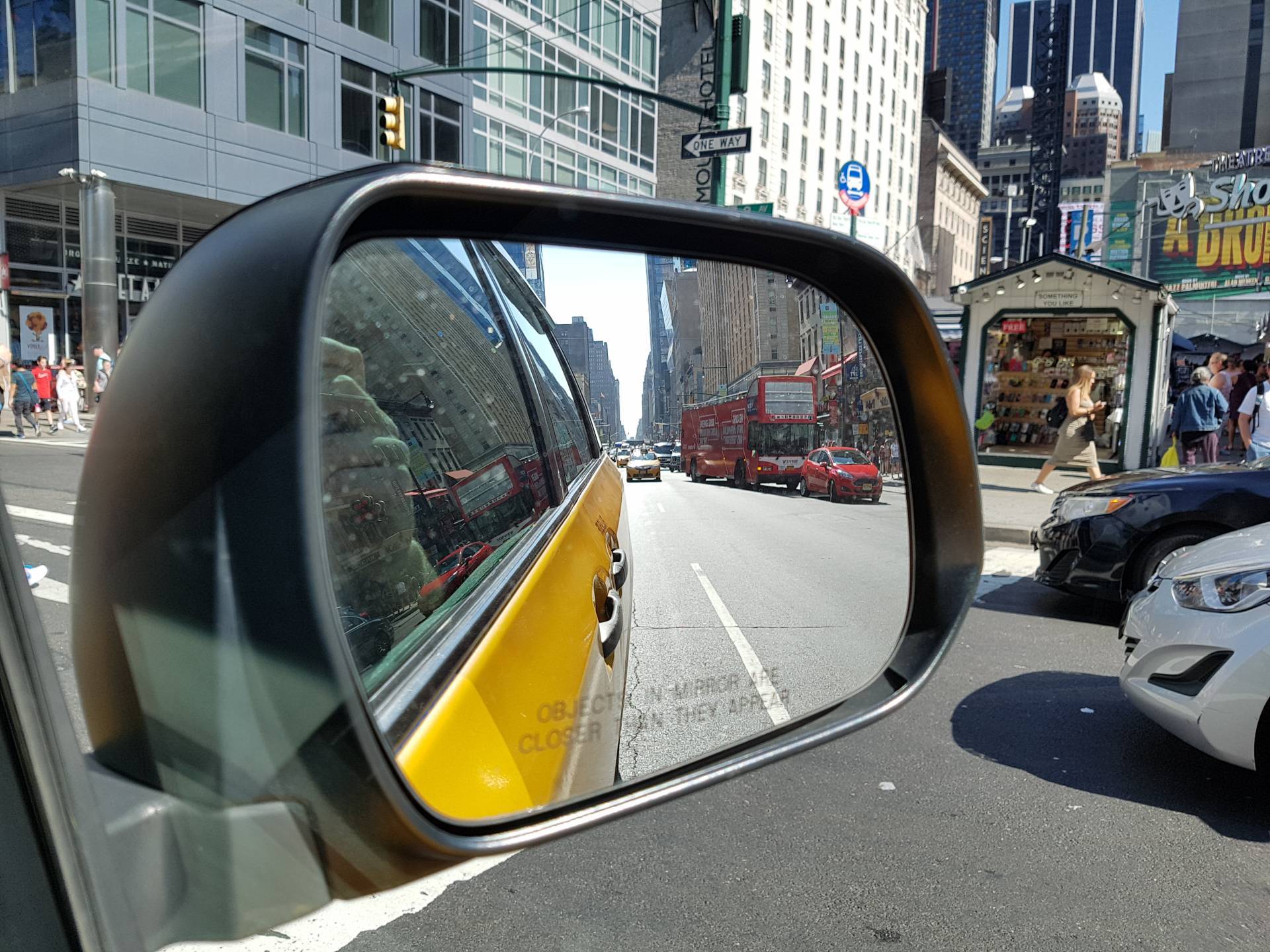 A lot of police officers standing in the corners and just chatting.
At 7 AM the city is crowded with people in the streets.
Here's a good one. I have found an umbrella. Almost perfect. It came in handy when it rained. Saved few bucks for me.
Beer sucks here and it is way too expensive. I would highly recommend tasting lithuanian beer, you wouldn't regret it.
Water in toilets flushes in circular motions and pulls water like in airplanes.
The city smells bad sometimes especially near the food kiosks where nuts is being cooked.
Captain Flagmerica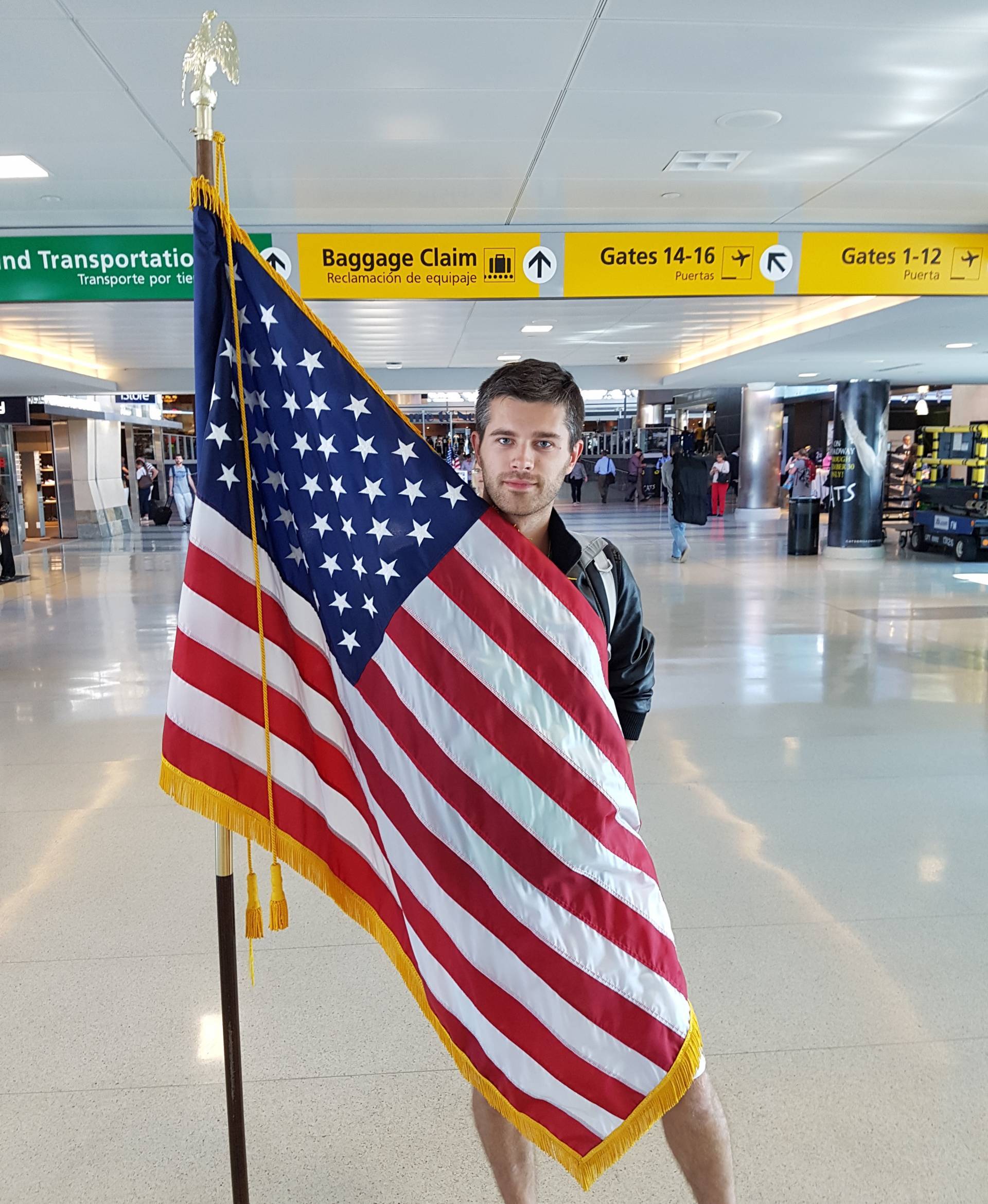 More of New York
Please like & share !
You can find more moments of my travels on Instagram @svajuz and YouTube @svajuz